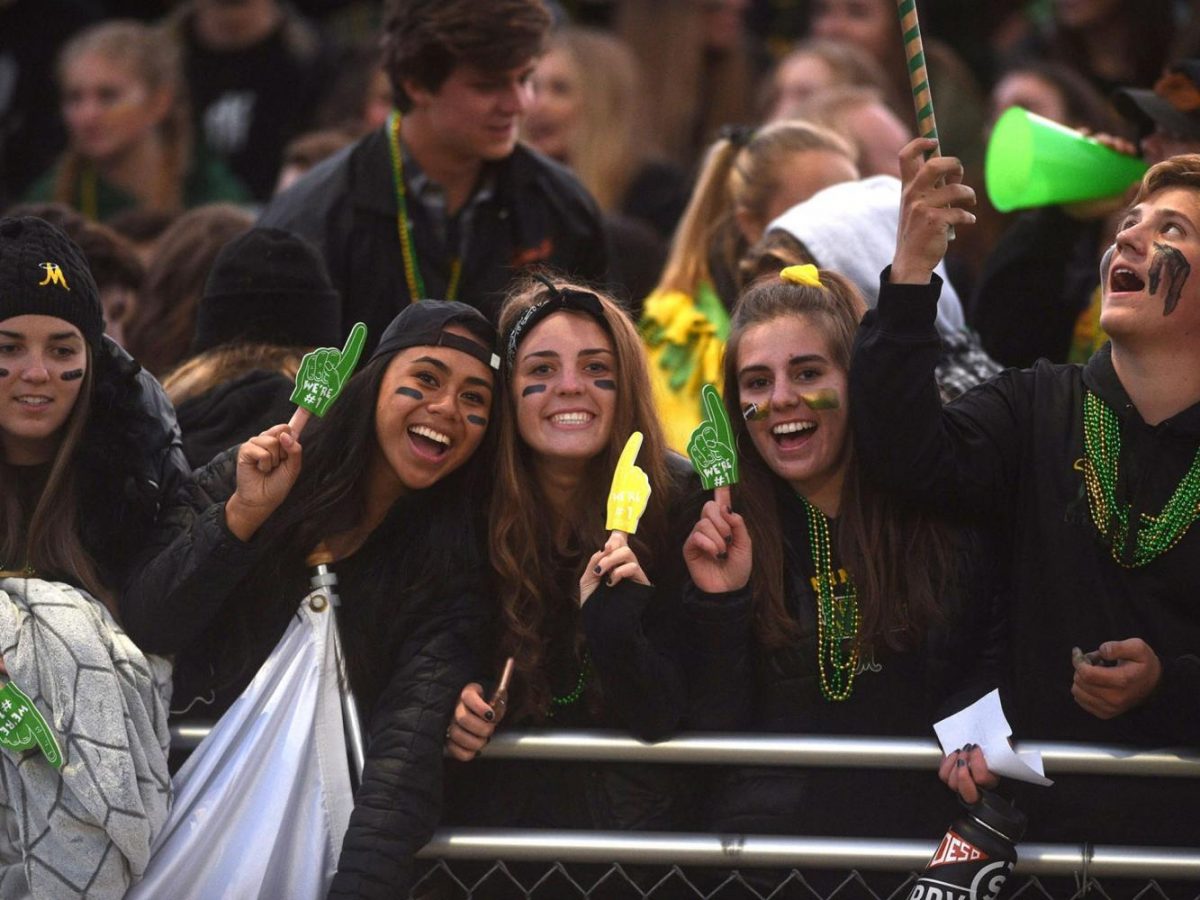 Fall Sports kick off the start of an exciting new school year with much Miner Pride.
Girls Soccer is rebuilding after losing key players last year. This season, they are concentrating on working together and learning how to bring out each other's strengths. "The team is continually getting better," observes senior Mallory Benna, and "past games have shown us that once we work together as a team, we will see even more improvements." Senior and team captain, Mikaela Woodhead, believes once they are able to get down their "first touches," or when the ball is passed back without stopping it so it is touched only once, they will be able to move forward. The Lady Miners Soccer team hopes to make it to the playoffs this season.
The Boys Soccer Team is coming out strong this year! With leadership from senior, Jacob Bain, and having a strong team this year. With positive outcomes that are coming out and having the boys working together and bonding, these boys hope to make it to play offs and to have the best season yet.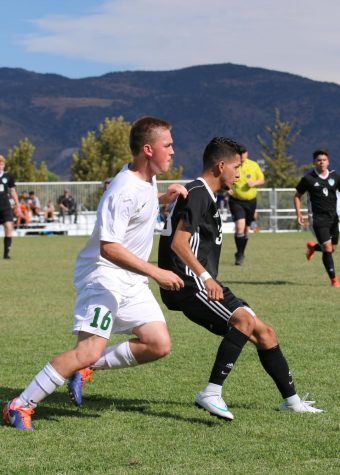 Girls Tennis, led by coach Jason Yelley, have their sights set on the 2017 State Championship. They believe they have been playing well, due in part to their closeness as a group and their respect for each other's abilities. Senior, Gabby Kapitz, emphasizes "bonding with [her] teammates" which she believes "helps everyone play well together on the court." With her doubles partner, Lissette Melendez, they hope to play well in their regionals games. Moreover, senior Rose Berry is "hoping for another chance" at winning Regionals this year, as she did last season with her doubles partner. All of the players want to stay connected and make memories together and are looking forward to another great season.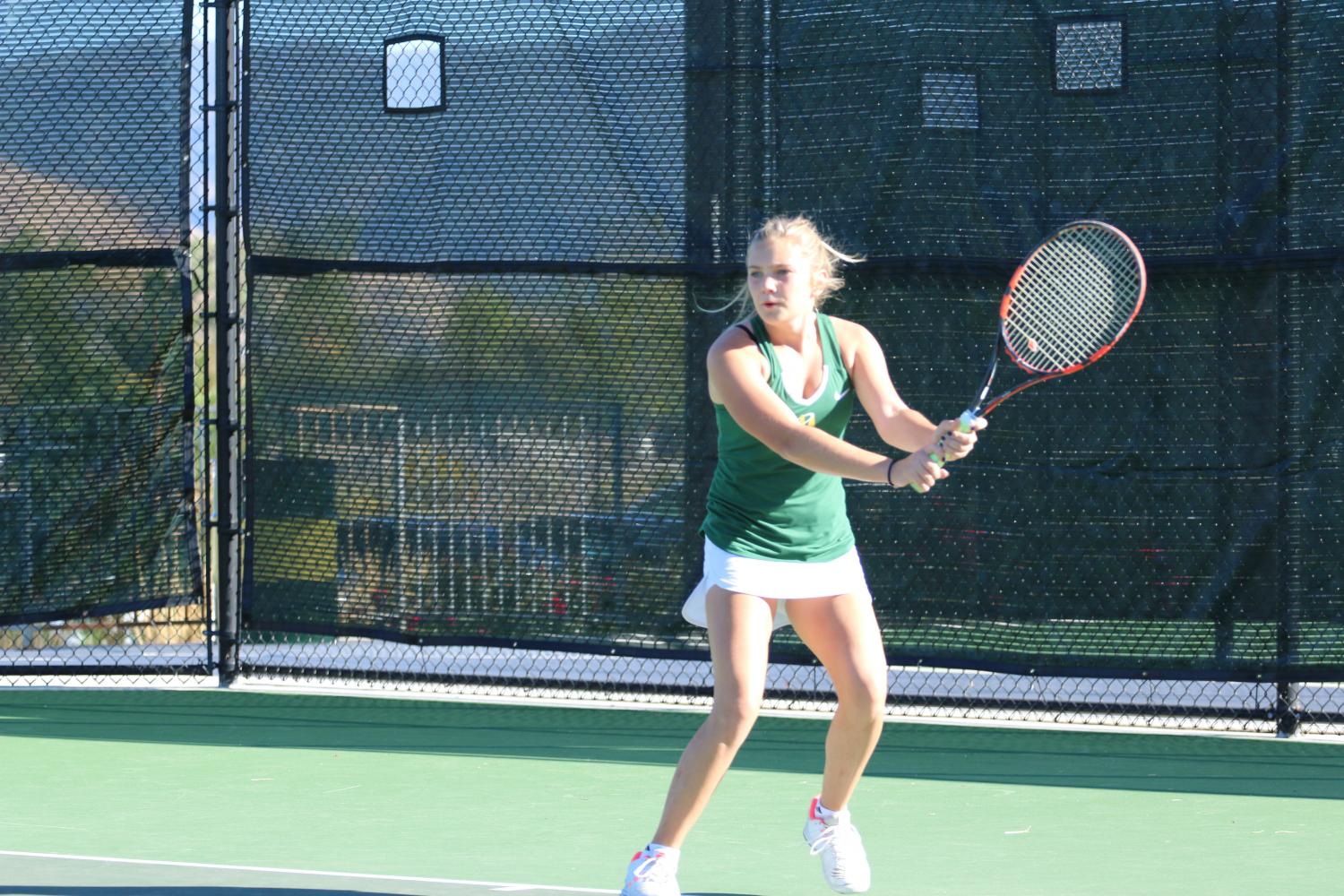 Boys Tennis seniors, John Rossi and Gabe Kenney, have their sights set on a single team goal this year— to make it all the way to the State Championships. Their recent court performances, along with talented new players this year, indicate that this is a definite possibility. With Kenney's diligent and fun approach to the game, and his belief that as a team they "can brutally punish all of their opponents," these players' confidence and skills will be exciting to watch.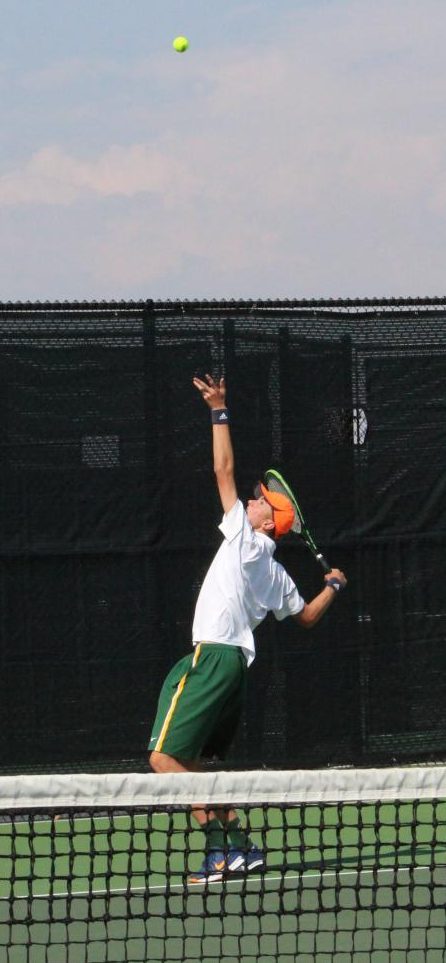 Cross-Country runners, Chris Cunningham and Eden Loos state that the "team is their own cheering squad," and that they plan to do better than ever this season.With the help of senior, Zach Harris, as team captain and  his "positivity", this season will be an enjoyable one. With everyone supporting one another, they will surely send the team on their way to Regionals.
Girls Volleyball has always been a competitive sport at Manogue and these girls plan to live up to last year's team. Even though a few key players graduated last year, the team has come together with new players to form a strong unit.  The team's foundation, says senior Mary Redl-Harge, "is teamwork on the court." Moreover, when players make a mistake on the court they begin to doubt themselves, and Redl-Harge's input is this, "We don't allow any negativity when playing. If one of us makes a mistake we all come together and make sure we fix it as a team." The volleyball girls expect to go to State this year and hope to see students come and Jam Their Gym every game this season.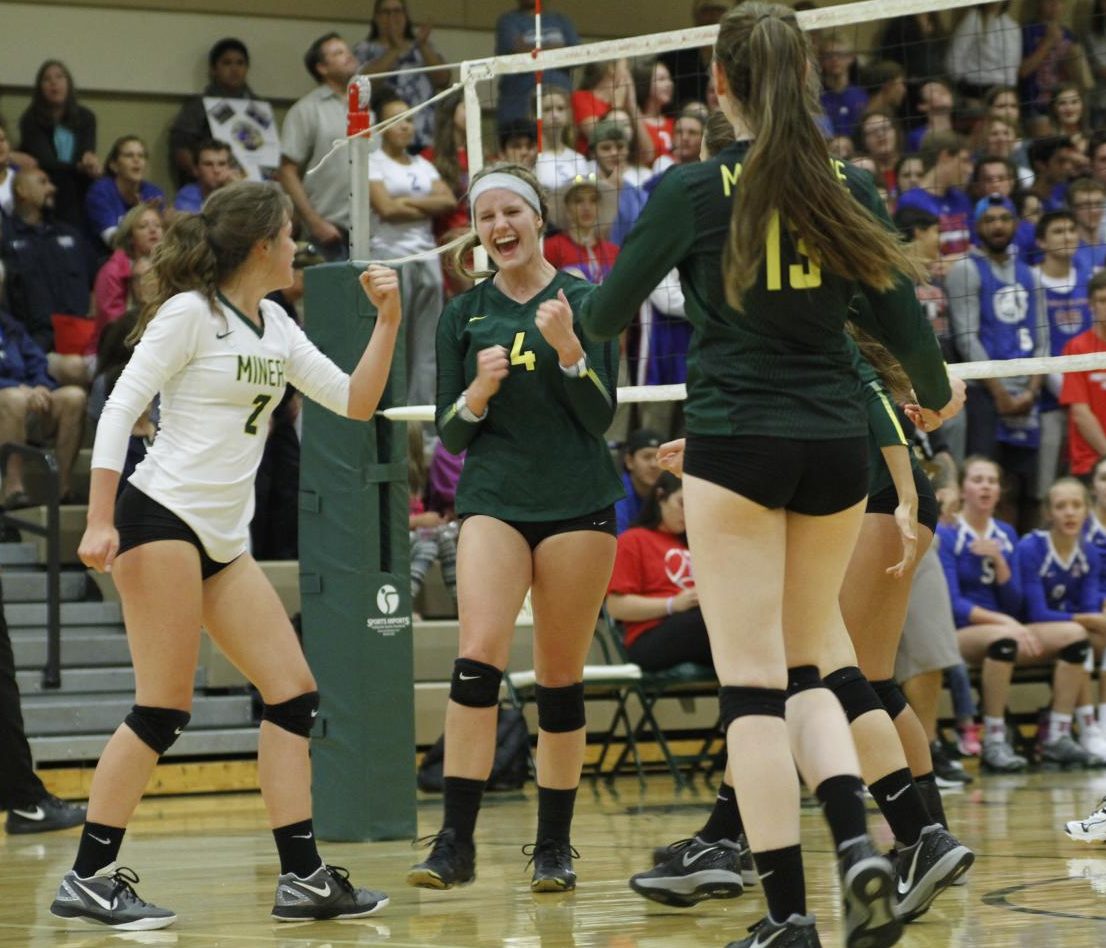 Girls Golf is expecting to have a great season and to head off to State this year. Having a well-rounded team with new talent and returning players' experience will definitely be a hole-in-one for the team.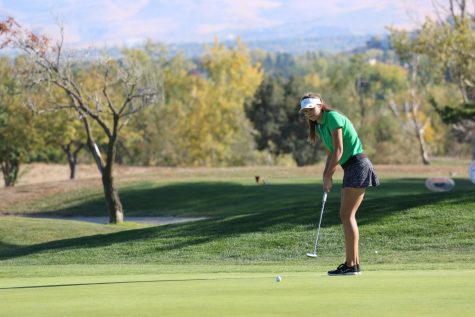 The Football team is expecting great things this year. As a young team, with sophomores comprising most of the varsity, they are learning each other's strengths and how to work best together. The team has faced some wins and losses this season and are using their knowledge from these experiences to continue to improve. With the leadership of the senior players and their new but very experienced coach, Ernie Howren, they plan to do great things this season.