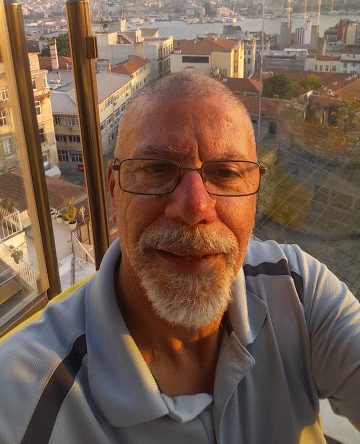 The Bishop Manogue family welcomes another new member to the Miner team, social studies teacher, Mr. Ed Bischopink. Having had 10 years of teaching social studies at Galena High School prior to coming to Manogue, his background includes a myriad of unique experiences.
In the 1960's, he joined the United States Air Force where he worked as an air-traffic controller. This job included some odds-defying incidents such as pilots calling in with UFO sightings and reports of aircraft with no markings on them. "I loved [this job]," he shared,"and wanted to work as [an air-traffic controller] in civilian life. I even took the Federal examination for it,"  he added, "but I had to think about my family first." After being discharged from the Air Force, he began working in the retail drug store industry so he could provide for his family. However, while in that career, Mr.B decided he wanted to complete his college education and pursue a teaching career. "I had always wanted to teach," he said, "and loved social studies, so picking a major was not a problem." He added that he majored in history to gain a broader base of knowledge than he would have had with just a social studies degree. In addition, Mr. B is a world traveler. He shared that he has traveled to places such as Mexico, Canada, Italy, Greece, and even Turkey.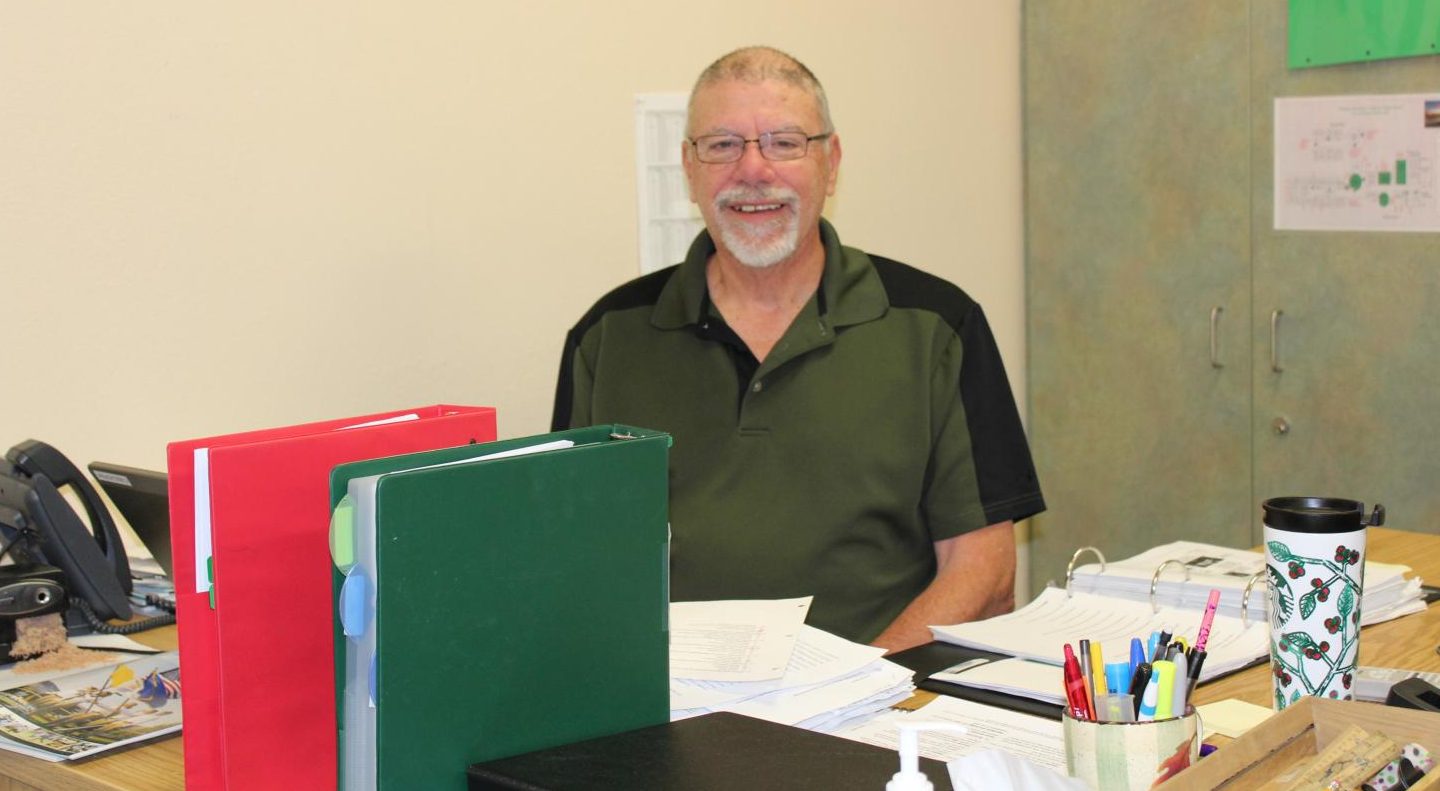 Being a new member of a school staff results in many interesting and positive challenges, but perhaps Mr.B's most electrifying experience occurred just a couple months ago off-campus! " I can't describe it completely," he says, "but while I was away, my house was actually struck by lightning." As a matter of fact, Mr.B's house was the only structure hit in his entire neighborhood. Those are some scary odds! Seconds before the strike, Mrs. Bischopink was at home standing right in front of a window facing the backyard. He adds that, "Suddenly there was a flash of light that scared her speechless….I returned home a couple of minutes later, there was lightning all around us, and [my wife] was completely freaked out." Luckily no one was injured and the house did not burn down. Damages were limited to some burned out wiring for lights, which is a fortunate outcome for all involved.
Mr.B defies the odds in his family life as well. As if having 17 grandchildren is not a feat in itself, 14 of them are boys- only three girls in the whole group! As a result, during family gatherings, he adds, "It's obvious that there is a lot of testosterone." No calm and quiet surroundings for these occasions!
Mr.B's diverse background has obviously given him a rich treasure chest of experiences from which to draw and enhance his teaching style. He is definitely lucky to have lived such an exciting life and Manogue is lucky to call him Family; but odds are that his Manogue students are the luckiest ones of all!