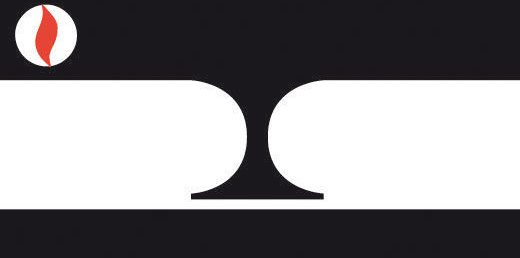 On Oct. 11, high school students around the nation take the 2 hours, 45 minutes PSAT test. This exam is broken down into three sections of reading, writing and math. The test emphasizes reasoning and knowledge skills, and is an indicator of the student's potential performance in higher education, and ultimately in obtaining the National Merit Scholarship. Of the 1.6 million students who take the PSAT, only 1%(16,000) achieve the National Merit Semifinalist level. For more information about this test, refer to (www.nationalmerit.org). At Bishop Manogue, students Robert Bond, Max Crow, Jacob Fyda, Parker Heflin, and Nick Stadler excelled on the PSAT and achieved national Merit Semifinalist status.
Here is the low-down on each of these scholarly Miners: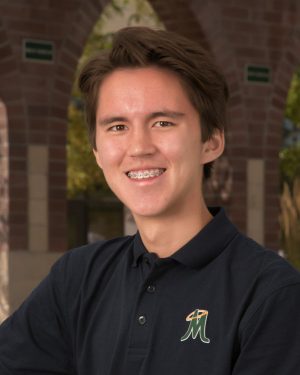 Varsity soccer athlete Nick Stadler, other than being a national merit semifinalist, finds time to be "the chair of the youth leadership committee of the Make-a-Wish Foundation," as well as participating in thrilling sports such as: skiing, spike ball, and parlor games. As expected from any high school senior, Stadler is "a little stressed" when it comes to College Application deadlines. Stadler also adds, "I work better with a deadline and I will be excited when I finish all my apps." Along with college deadlines, comes the realization that high-school is nearing an end. For Stadler, his favorite memory is "just being with his friends." Although he expressed that, "it's hard to pick just one [memory]", he came to the conclusion that "whether it's going to Raising Cane's Chicken [with his friends], skiing, or working on a project, my friends bring out the best in me and I am 
always happy with them."  Stadler knows the ropes of high school and offers some insight for any incoming freshman. He 
emphasizes to "get all your work done, but also have some fun. "He also stresses to face your fears and, "don't be self-conscious because
 everyone is just winging it, even if they seem like they've got it all figured out." It seems that Stadler has just about everything figured out!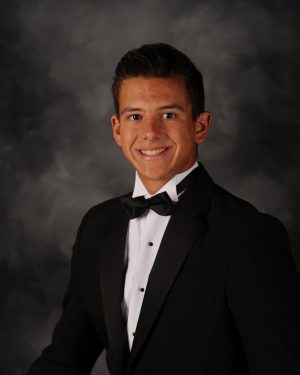 Semifinalist Max Crow,was, "pretty happy" about being a National Merit Semifinalist. Like other seniors, he feels the pressure of graduation. Crow explained that, "It is difficult enough to prepare for life after high school, but Mr. Nolan is still giving calculus homework and it takes so much time and will power to do it!" Crow was "very confident [taking the PSAT]," as he usually finds himself at ease when it comes to standardized testing. He also stated that his best subject areas are the reading and English sections. "Those have always been my forte on standardized tests," he said.  Crow also added that, "Standardized tests throw out some absolute bonkers [on the] math section." Being a family-driven person, Crow's dream college is UNR. He wants to "stay in Reno, because I don't want to leave my little sister".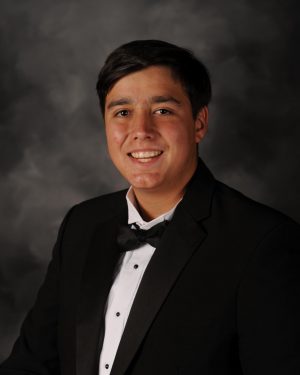 Semifinalist, Robert Bond, is "grateful and excited to be recognized" in this way. Though some students take the PSAT to see how they might score on the actual SAT, Bond expresses that, "I was striving to do my best, but not particularly aiming for the scholarship since I didn't expect to merit it." It is normal for high school seniors to be stressed about college application deadlines; but Bond added, "I am always stressed when there are deadlines I have to meet." His favorite Manogue memory is, "The football trip to Oregon last year. The whole trip up and back was a fiasco, but it was fun, nonetheless, especially since we won!"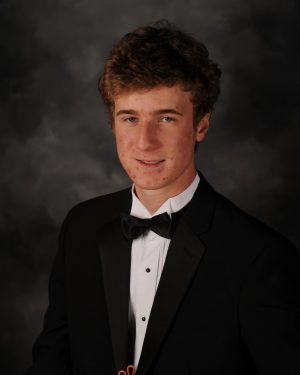 Fellow varsity soccer athlete, Jacob Fyda, was well prepared for the
 PSAT because,"I took the practice tests and got a full night of sleep!"  Fyda expressed that he had prepared as well as he could and that he was not anxious because nerves would only hurt his score. Fyda's test subject of choice is math. "I enjoy math," he stated, "and I am pretty quick when solving math problems." Fyda's dream college is Stanford, due to its excellent academic flexibility,
 nice weather, Division 1 rating, and is close enough to [Reno]." Fyda also
 feels the pressure of  "becoming an adult and being responsible for myself next year."  One of his favorite high school memories is "qualifying for soccer playoffs for the first time in years." In addition, a fun (but not well-known) fact about Fyda is that he is "very good at mimicking voices and imitating or creating obnoxious sounds." He is definitely a well-rounded scholar!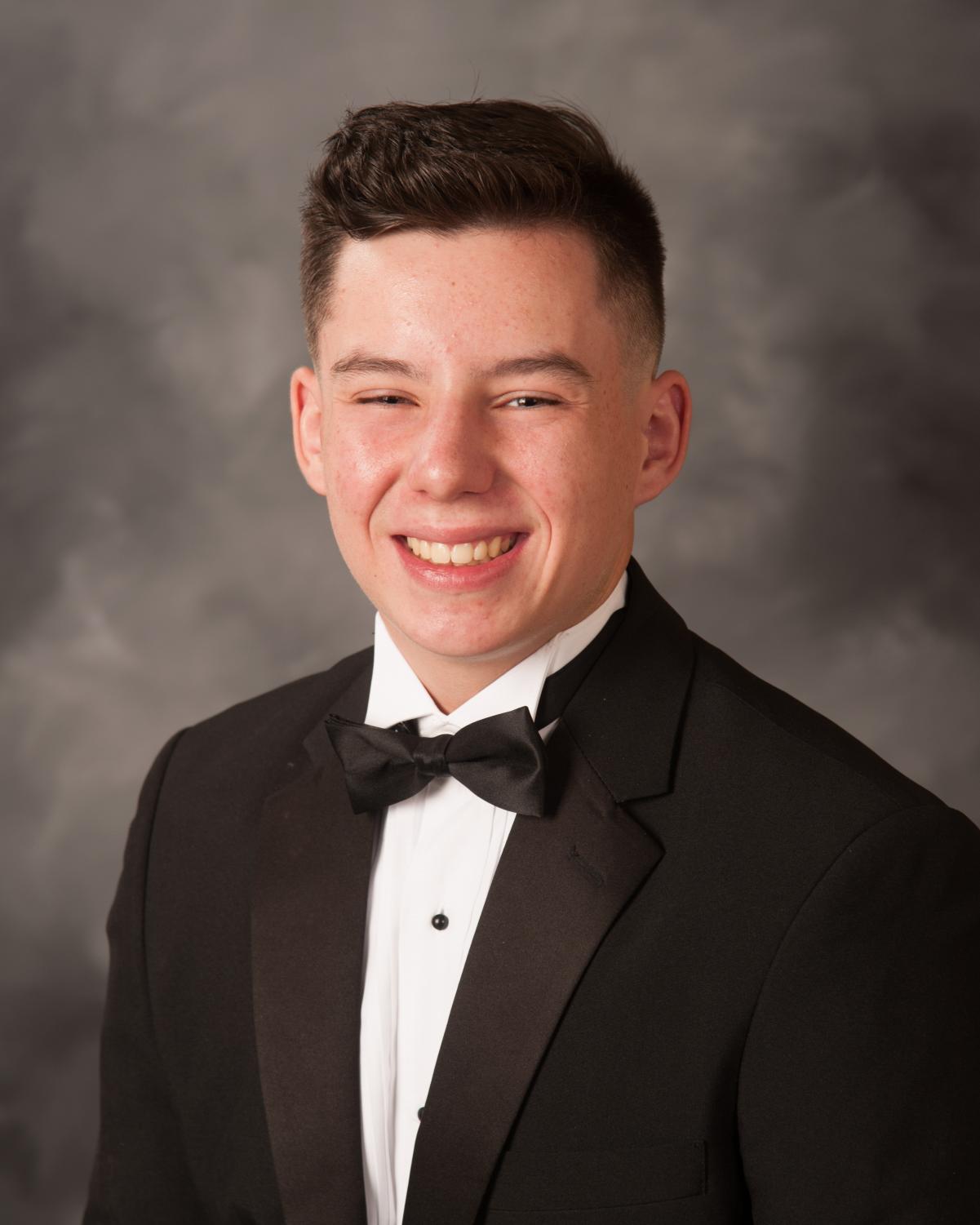 Another member of this elite group is Parker Heflin. This Floridian teen expressed that he is "quite excited and surprised to earn such a distinguished position." The thought of earning national Merit status, never crossed his mind.  "Though I certainly wished to obtain the scholarship, I had no idea that the PSAT was the determinate." Along with being humble, Heflin is a self-described "procrastinator," especially when it comes to college applications. Heflin states, "I've been procrastinating a lot but I am not really worried about [college applications] now since I am a semifinalist." His dream school is "Boston College or Harvard; I love the northeast and the schools are incredible." Intelligent and unpretentious, Heflin offers this sage advice : "Purpose your own will, success, and happiness; support your friends, don't care too much what others think of you. As long as you're happy, everything else will fall into place."
Here are some helpful test-taking tips from the guys who have been there:
Nick Stadler, "Don't' cram the night before. Just relax. Don't convince yourself that the test is do or die, because that will put too much pressure on you.
Robert Bond: "Learn the format of the tests so that you can manage your time well during testing."
Max Crow, "Get good sleep the night before and relax. You'll do much better if you're well rested, positive and calm. Don't wear pj's or sweats. Wear something that makes you feel sharp and successful. It helps with confidence."
Jacob Fyda "Bring your calculator. Take any practice test that you can. Get a full night of sleep. Relax and don't worry about it."
Parker Heflin "Pay a little attention in class, read a lot, and don't be nervous."
Congratulations to all 5 National Merit Semifinalists. Your successful future is just beginning!