The senior year of high school brings with it many challenges and opportunities for all students especially when it comes time to pick a college. For student athletes who want to continue playing their sport beyond high school, there is the added factor of finding a college that will accommodate this wish. The following three Manogue seniors, Kasey Reynolds, Bailey McLaughlin and Ollie Osborne, did just that. These athletes had the amazing opportunity to each sign with a college where they can not only continue their education, but can also play the sports they love.
Kasey Reynolds signed with Cottey College in Nevada, Mo., to play softball. "When I was signing," she admitted, " I was so nervous that my hand was shaking." She also considered attending Bethal College in Wichita, Kan.; but Cottey College best met her requirements of scholarships, a great softball coach and a beautiful campus.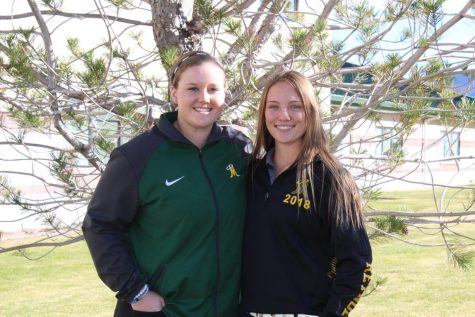 Bailey McLaughlin signed with Oregon State University in Corvallis, Ore., to play softball, choosing this college because she previously had the opportunity to play with some its traveling team members. Already having friends at this beautiful campus helped Bailey choose Oregon State where she plans to major in Business or Sports Medicine.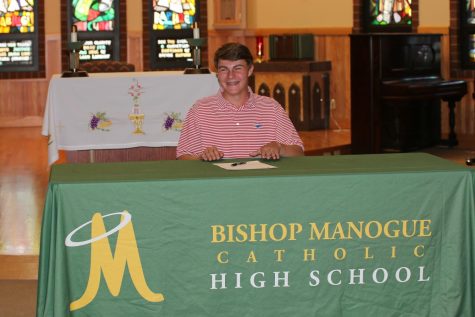 Ollie Osborne signed with Southern Methodist University in Dallas, Texas, to play golf. Being a Division 1 school, and the fact that his father also attended this University, helped him pick SMU; but the latter was not the deciding factor. He added, "I visited many colleges and I just liked this one more than the others."
We wish all three of these talented seniors the best of luck and continued success on their new journeys into adulthood and the opportunities these life changes will bring. How lucky they are to be able to pursue both their academic and sports aspirations simultaneously and in the college institution of their choice.