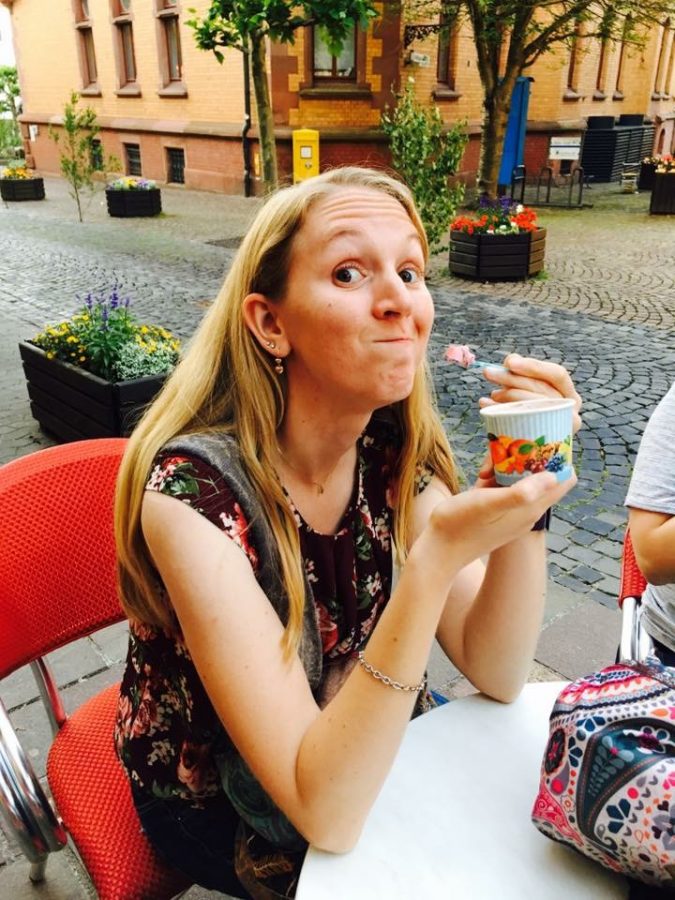 In addition to being a sophomore and senior English teacher, Sarah Haeberlin-Cope coached JV volleyball last fall and is currently the head track and field coach — and this is just her first year at Manogue!
Being an avid marathoner, traveler, and lover of the outdoors, Cope certainly has brought a new energy to the English department.  This is her fifth year of teaching; she had taught social studies at Pyramid Lake High School and was thrilled when she saw an opening at Bishop Manogue in the English department, as Manogue's "strong sense of family and community" drew her in.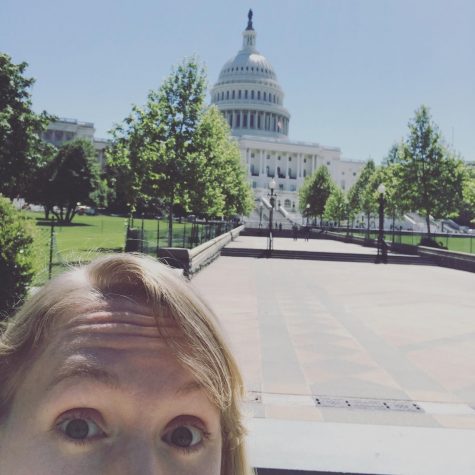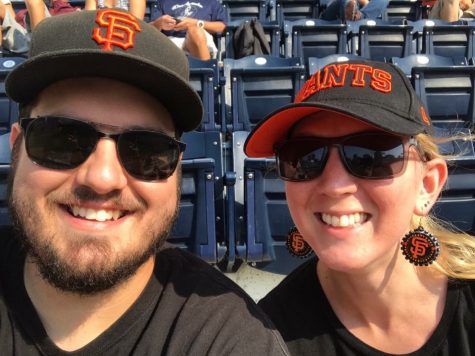 Cope uniquely found teaching to be her calling when she was very young.  Coming from a family of educators — her mother was a school principal in Las Vegas — she grew up understanding the importance of teachers and always admired "the promise young people had for the world."  Being a teacher, Cope knew, would allow her to help young people harness their potential and make a difference.
She finds it most exciting when students uncover new ideas and "take pride in their abilities."  Cope has seen the value of the special relationships she can build with students, as she is both a teacher and a coach to many: she believes through coaching and teaching, "you really get to see the whole student — a kid in class is not the same as a kid on the court."  As an athlete herself, she has seen that having a fuller perspective on students' lives, encompassing both school and sports, has helped her become "more understanding as a teacher."
Cope appreciates both the team aspect of volleyball and the self-motivation required in track and field, but she believes that through athletics, she has "fallen in love with the competitive atmosphere."  Running has always been a big part of her life, and for about five years she has gradually become a distance runner — to train for the many half- and full-marathons she competes in, she runs several miles a day.  After Memorial Day weekend she, along with eleven other Manogue faculty members, will compete in the Reno-Tahoe Odyssey, a 178-mile race that requires immense endurance.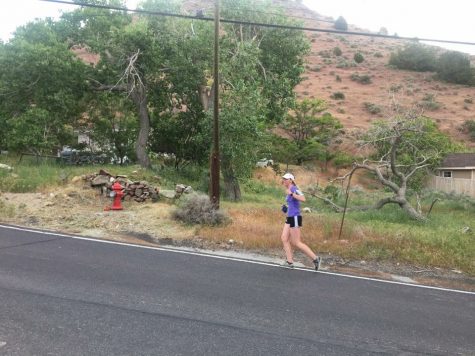 Cope is originally from Las Vegas and attended UNR for her undergraduate degree.  Battle-born Cope can attest that "Nevada is [her] favorite place."  She and her husband, who teaches science at Galena, have "filled their lives with pets" — they have four cats, two dogs, and are even hoping to add chickens to their household!
Thank you for your enthusiasm in the classroom, on the field, and on the court, Mrs. Cope!  Bishop Manogue is excited to have you as a part of the family!