She is a marathon runner, a cat lover, an organizer, a list maker, a reader, a bowler, a Bingo player, a French speaker, a possible tap-dance student, a soon-to-be July bride, and oh yes, an English teacher. Manogue's 2017 addition to the English department brings new meaning to the term, multi-tasker!  Ms. Tracey Sondag's multifarious interests and talents are what make her the open-minded, intellectual and fun person she is; and she got her start right here in Reno.
After graduating from Wooster High school (where she always did her work because she "really liked school"), she attended UNR where, as expected, she became involved in numerous activities: member of the cheer squad and UNR Band playing flute and piccolo, worked at the UNR Bureau of Mines and Geology, and for 1 semester, lived in France as part of the Study Abroad program. After earning her undergraduate degree, she soon moved on to new horizons by getting her first teaching job in San Diego, CA. As a beginning teacher, she managed to balance the heavy workload that not only included being new at the job, but also simultaneously handled the "after-school" demands of earning her Master's Degree at Point Loma Nazarene University.  Following 10 years of teaching in San Diego, she decided to return to Reno where for 3 years she worked at a charter school, which lead to her current position here at Manogue.
Becoming a teacher was a logical step for Ms. Sondag since she knew she wanted to become one since she was 5 years old. "I think it is what I am supposed to be doing," she explains, "So I really didn't choose it; it chose me." She does not approach teaching as a subject-only discipline, but instead, focuses on students as components of a bigger picture. "It is really important to teach the whole person, she explains; I teach students before I teach the content." Since there are many aspects to a student's school day (not just her English class), she feels that she can be most effective with content when she is mindful of these competing factors. However, students are not the only ones with "a lot on their plates". Ms. Sondag adds that since "there is always so much to do as teachers", she needs to find balance in her personal life as well. She feels that her strong organizational skills have helped her cope with and manage taking work home every night, getting enough sleep and finding time to have fun.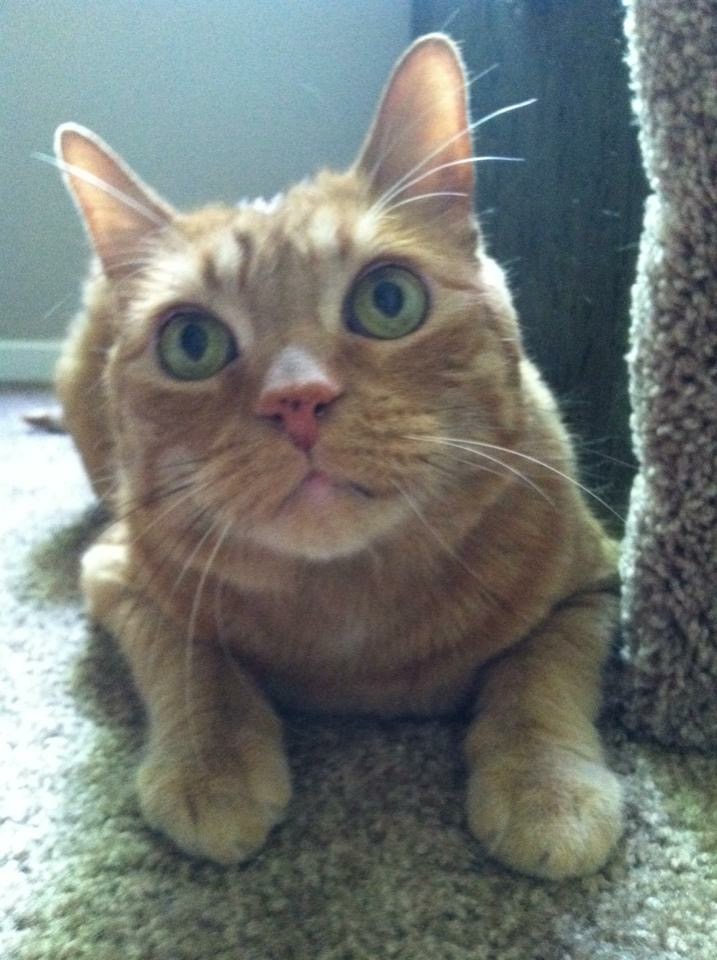 Free-time for Ms. Sondag involves, you guessed it, lots of different activities! Even though she says she's not very good at it, she likes to go bowling with her friends. She does admit to being quite good at Bingo, however, and considers it one of her hidden talents. "Some people say there is no talent required [for Bingo]," but she maintains that, "there are some strategies involved." Without a doubt, her number 1 "leisure" activity is training for and running in full and half marathons. To date, she has completed 6: Avenue of the Giants (CA), Grandma's Run (Duluth, MN), San Diego Rock-n-Roll, Bismarck Marathon (ND) and Horseshoe Trail (CA). The latter one was very steep up and down, and the "toughest run I have ever done."  Ms. Sondag also has a furry focus in her life, a 13-year-old dog-in-a-cat's- body, Rocket, whom she says is a "hoot!" Unlike most cats, he loves to play in water and fetches just like a dog. He is full of energy and she "enjoys him a lot." When summer vacation starts she will still be busy as she is planning her July wedding at Our Lady of Snow's. We are confident that Ms. Sondag, accomplished "list maker" that she is, will have no problem keeping all of her many her tasks in check and return to the new school year refreshed and ready to roll!