Boy's Soccer Looking Forward to a Promising Season Following the Loss of 11 Seniors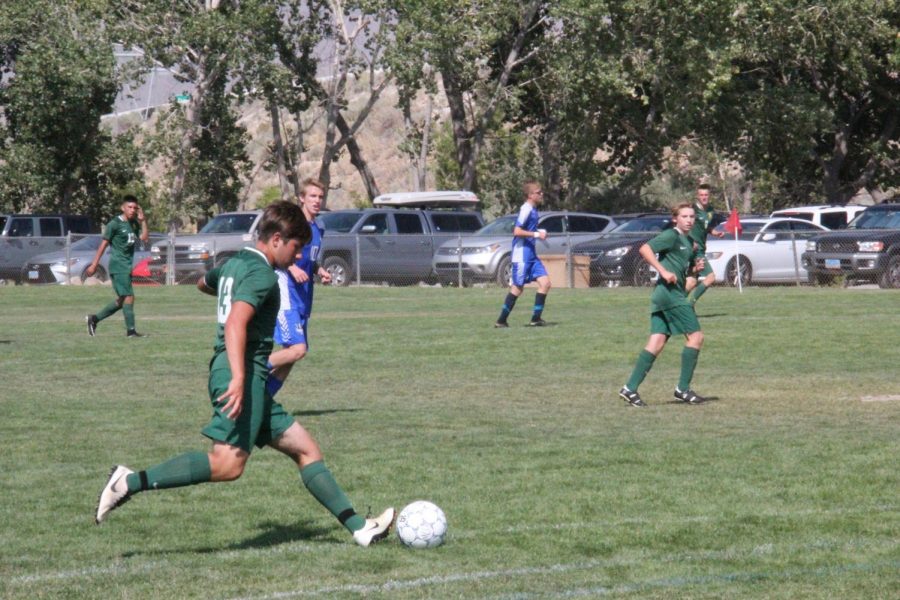 Each year every sports team loses a few seniors, affecting the team dynamic. However this year,  boy's soccer did not just lose a few seniors but a whopping 11. For perspective, 11 players is an entire field roster. This year's team has had to re-build from the remaining players to create a team rivaling last year's.  Despite losing these seniors, Zach Besso, the head coach, believes that "this year's varsity team is the best we have put together in the five seasons I have been here."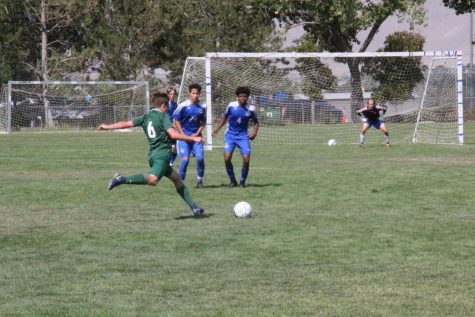 The team's captain, Benton Acosta, thinks very similarly to the head coach, believing that the "the remaining players have better chemistry."  The whole team works well with each other, seamlessly  fending off their opponents and maintaining a strong defense.  Emmanuel Reyes, a senior player, shares that "working together is a key factor" to their success because they do not have any standout players, instead, working together makes the whole team standout. Praying together before each game is one practice the team adheres to that fosters the incredible team energy they embody. Reyes also comments that "each player is a leader on the team" and they are "hungry to win."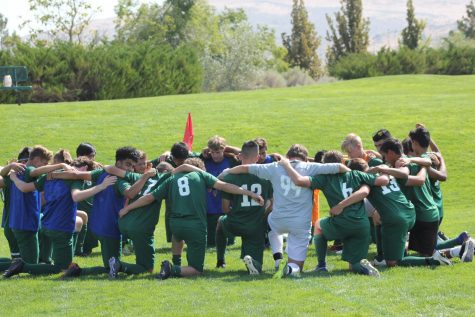 So far this season, the team was able to snag two wins: one against Fernley in the team's first tournament game victory in years and another against McQueen. Following these wins, the team believes they have a shot at beating Carson and are anticipating an exciting game against Wooster. The team is also looking forward to playing at Greater Nevada Field in a game against Damonte Ranch on October 9, because it is such a "fun experience" to play in a venue like that. The team's goal this season is to make the playoffs and advance at least to the second round, if not farther. In order to accomplish this, the team has been working on improving their scoring and passing. If they can find that sweet spot, the team will have a phenomenal season despite losing a whole field of players this past year.
About the Writer
Antonio Rivas, Staff Writer
Antonio, more commonly known as Tonyo or Egg, is a senior at Bishop Manogue. He plays soccer and likes to skateboard in his free time. This is his second...