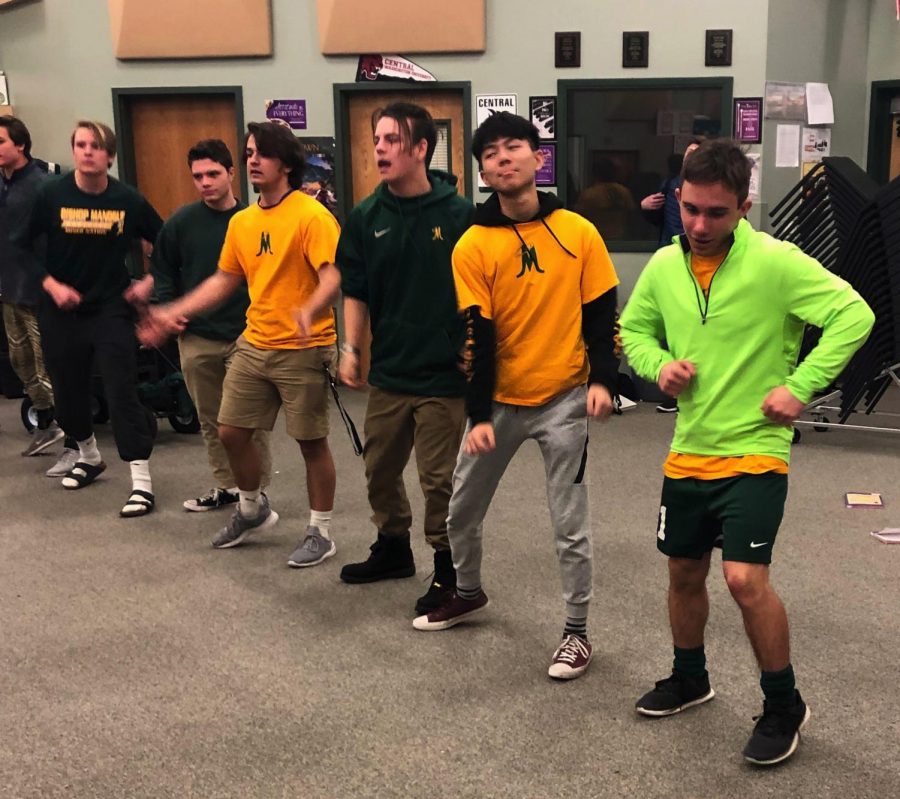 There is no business like show business this year at Bishop Manogue as the school prepares a musical. Both students and teachers are very excited to be participating in the first performance following Manogue's showing of "Cinderella" in 2017, a massive success. Ms. Schnaible, director, is looking to raise the bar with this year's highly anticipated "High School Musical Junior."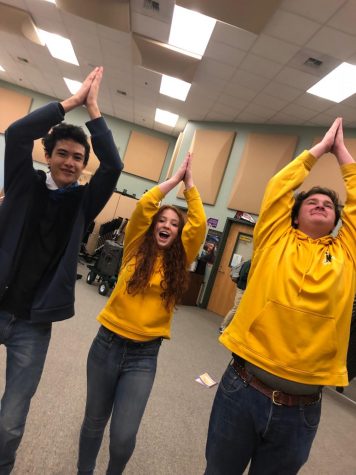 A great musical deserves an even better director, and Ms. Schnaible, normally a Spanish and Drama teacher, is looking to become one of Manogue's finest. Although putting on a musical is no easy task, Schnaible is confident that the students have the talent and dedication to put on an unforgettable show. She comments how "amazed" she was when she first "saw the auditions and the huge crowd of students excited to work on this." Schnaible is really proud of the students here at Manogue for pushing themselves out of their comfort zones and participating in a fun and engaging school activity. "It's good for students to be exposed to the arts," she says, and according to Schnaible, most of the students who auditioned for the musical never knew that they could sing or dance until they actually tried it.  After "working at this school for 14 years," she "didn't know the hidden talent that actually existed here." Riley Dion, who plays the part of Taylor Mckessi, shares that acting in the musical is not all about strict rehearsal rules and spending every minute of your free time memorizing lines, but just having fun with fellow students. Jokes and fun times run rampant during rehearsals four days a week, but everyone understands that sometimes you have to "get your head in the game" to make the musical the best it can be.
The cast and crew of "High School Musical Junior" are very excited to share their hard work with the entire school, so do not miss the show coming April 2019. The musical has been in planning for more than a year and it will be full of singing, dancing, and excitement, the trifecta for a memorable night.