Thanksgiving Amidst The Pandemic
This year Thanksgiving is looking a little different thanks to COVID. Whether it be new traditions or working around old ones, people are making it work.
Lots of people and their families will not be traveling this year, many people have stated how this is the first Thanksgiving where they will be spending it at home with just immediate family. For some, this may cause the holiday to seem less lackluster because Thanksgiving is all about spending time with their family. As a way of adapting, people can use technology. Lots of people are able to FaceTime or call their loved ones and talk to family on the holiday.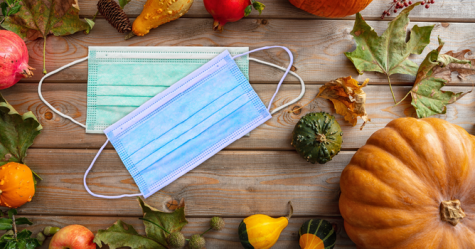 Unlike during the Halloween season where the CDC put out a list of precautions to take, there is no list of things that we have to do to stay safe. Because of this, there are no restrictions against travel yet, it is all up to each person. While they can't stop people from traveling, there was a noticeable spike in cases after Halloween, so it is expected there will be another spike during the holidays. It could be potentially unsafe to travel and get into large parties for thanksgiving. Although we won't have a nationwide shutdown, Governor Sisolak can always call another state shutdown before Thanksgiving. While it is likely to be another shutdown, it is still being debated because we would not have access to stimulus checks.
Nonetheless, you can still celebrate at home with other traditions like watching the classic thanksgiving episode of friends, or by playing football with your family. Thanksgiving is all about being thankful so encourage your loved ones to look on the bright side of things!