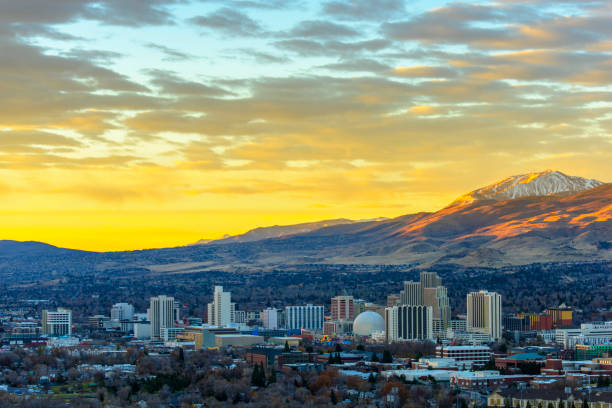 Getty Images/iStockphoto
Some people may think that Reno is boring or that there isn't much to do. But there might be more fun things to do than you might think. 
One of the first things you can do is go down to Lake Tahoe. It has a bright blue lake and some beautiful fishing for people who want to fish. While you're down there, you can stop by Truckee and do some shopping or grab some lunch at one of the many restaurants. There are many boutiques and shops in the area.
Another great thing about Reno is that we are so close to some beautiful ski resorts, such as North Star, Mount Rose, Sugar Bowl, and more! We live next to the mountains, so why not take advantage this winter?
If you enjoy being active, there's also plenty of mountain biking and hiking spots around town. Or maybe you aren't the adventurous type and something a little closer to home? There's also the Truckee River. Just drive down to downtown Reno and have a nice day at the park on the river with some friends and family.
Reno also has some great art exabits, such as Burning Man Art or the Northern Nevada Museum of Art in downtown Reno. In fact, you can take private tours of the Downtown Murals and Burning Man Art. Midtown Reno is my personal favorite because there are so many delicious restaurants and cute cafes you can go to with your friends. There are also lots of cute thrift stores as well.
As you can see, Reno can actually be a very nice place to live, you just have to make the most of it!