Motion and vectors and bears, oh my!
This 2017-18 school year, Ms. Sophia Chiavini returns to her alma mater to teach physics.
Leading the Physics Department this year is a new Manogue staff member, Ms. Chiavini. While she has very high expectations of her students through developing critical thinking skills such as problem solving and drawing conclusions, she emphasizes failing and trying again to improve to "get some physics readiness and some knowledge up in there!"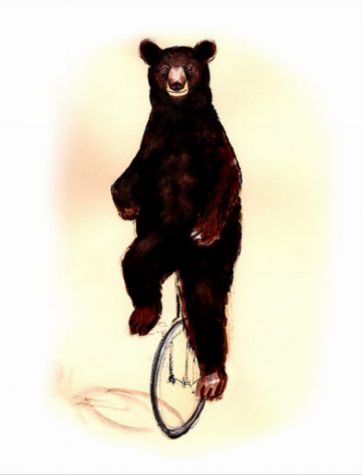 Ms. Chiavini likes to make her class fun by adding humor and sass into her teaching methods to not only keep her students focused but also to add something unexpected into the curriculum. She states, "Sometimes my jokes fall flat but I try to be interesting and have a fun vibe." For example, one day to help students visualize the physics concept of a motion vector, she told the class to imagine watching a bear ride a unicycle.
Ms. Chiavini likes physics because it is "all very logical, once you figure out the underlying rules."  She explains that classical Newtonian physics focuses on motion, force, acceleration, and these underlying topics are what her class is all about.
Her background includes graduating from Bishop Manogue Catholic High School in 2012 and attended Notre Dame University, achieving her degree in Aerospace Engineering.  On returning to her alma mater, this time to teach, she remarks that "everything is pretty much how I remember. It was interesting coming back to roam the halls again, except this time," Chiavini explains, "on the other side of the desk!"  Interestingly, her favorite subject as a Manogue student was not physics. She revealed, "My favorite subject was probably calculus. I had Ms. Wieland and she was awesome." It is apparent that Ms. Chiavini is "awesome," too. Her students enjoy her "fun vibe," and they look forward to learning lots of new-(tonian) concepts in her class this year.  Welcome back, Ms. Chiavini, we are glad you're here!