This season, Manogue's Friday night lights are brighter than ever
New football coach, Ernie Howren, joins the Manogue family, and the Miner football team prepares for their highly anticipated game versus the Reed Raiders on Sept. 22.
This year, Ernie Howren has taken over as head football coach for the Manogue Miners.  As head football coach at Reed High School for the past sixteen years, Howren led the Raiders to an impressive 146-54 record, compiling seven regional titles.  His move to Manogue is energizing for many, especially his new football team.
Senior and team captain Angelo Reviglio remarks that Howren's switch to Manogue is "exciting, because we're getting the best coach in the North to change the program around for us."  Carter Wilkerson, also a team captain, has similar sentiments about his new coach: "It's really inspiring because we know he comes from a winning program," he explains.  "It really has upped the energy for us this year."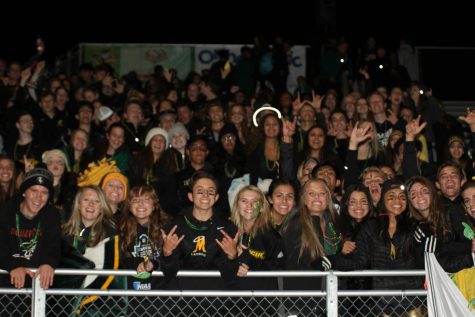 To RGJ last January, Howren remarked that moving to Manogue would be "difficult" in "leaving all the great relationships, friends, and families that I've got to meet over the last 20 years."  However, he believed he still would be able to "be a part of that community," and at the same time, had high hopes for his experience at Manogue.  "What an amazing institution this is," he observed, "I couldn't be more excited for this opportunity."
This Friday, September 22, the Manogue Miners (3-1) go head-to-head with one of the best football programs in the North — and Howren's former team — the Reed Raiders, who are also 3-1.  The game is projected by RGJ preps to be one of the most significant games of the regular season with two powerhouse teams competing, and will be televised on Reno's Friday Night Rivals program (available on KAME-21).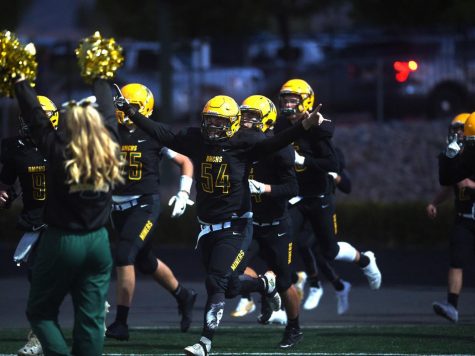 Reviglio and his teammates are excited for Friday's big game, and looking to maintain their winning record.  He explains that Coach Howren has emphasized "treat[ing] it like any other game," although the team knows that this is a crucial part of the season and "there is a lot of pressure to perform well."  Wilkerson and his fellow captains are preparing for a big crowd — as this Friday's game is Manogue's first major home game — and want "everyone to be there."
According to RGJ, the Miners have one of the top defenses in the North, giving up 136 yards per game, second to Reno, at 108.  The Miners also average 374 yards on offense, third in the North.  This season, the Raiders are showing up equally as strong — and new coach Tony Amantia is keeping "the same basic fundamentals that helped Reed become so dominant."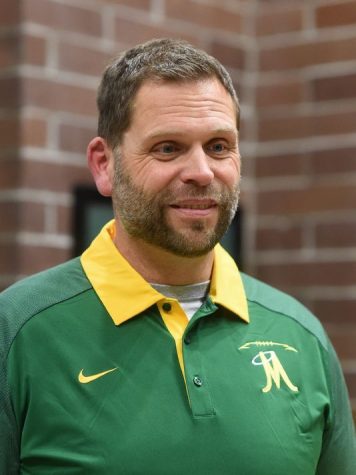 Coach Howren is looking forward to a great football season and maintaining his team's winning record.