Meet Manogue's beloved chaplain, Father Richard Kayizzi, in his fourth year of being a key part of the Manogue family
Father Richard Kayizzi comes from a unique background and leads an interesting life. How many priests do you know who are from Africa, attended Boston College and regularly listen to rap music?
Father Richard grew up in Uganda, an east African country that is roughly the same size as Nevada.  He grew up in a village called Karinnya, which is located about eight miles east of Kampala, Uganda's capital and largest city.  Father says that his fondest memories are "playing soccer with neighboring villages" — he remembers "walking from village to village" each day to play soccer with kids from the area.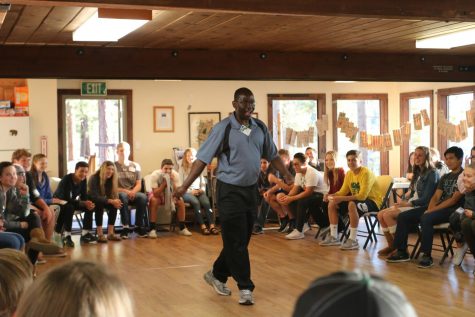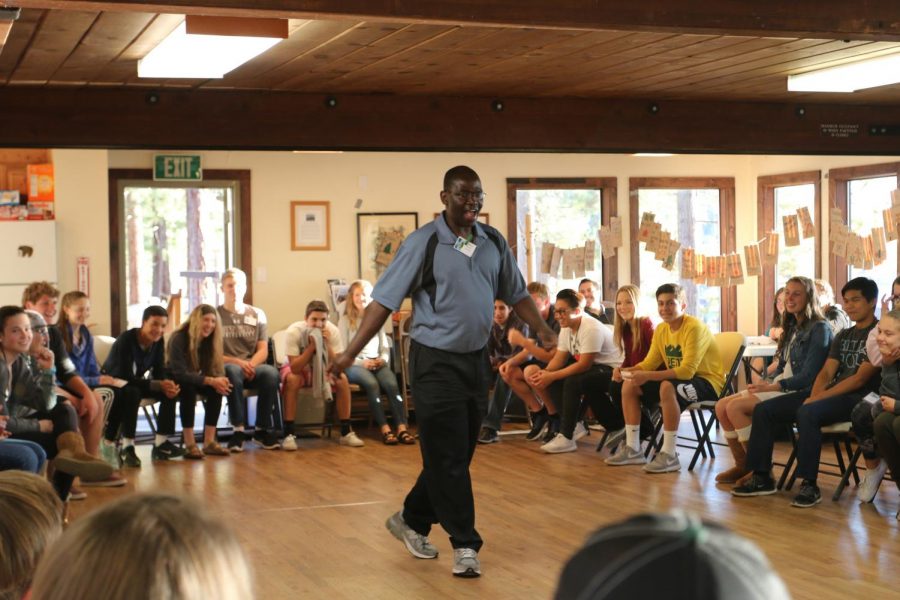 In 2001, he came to the United States to continue his education in the ministry of young people.  When he first arrived in Los Angeles, he explains that he was "overwhelmed" by all of the people, cars, and infrastructure: Father reflects on how shocked he was seeing eight-lane freeways and towering skyscrapers: "It was nothing like [he] had ever seen before."  The greatest advice he takes away from his experiences, he says, is "to never take anything for granted."  He explains that "Here, there is running water, refrigeration, electricity, and good public education for all," but Uganda does not have most of the ammenities that are commonplace for Manogue students .  Father Richard is grateful for the perspective he has gained from moving from a third-world country to the United States, and graciously "thanks God every day for these blessings."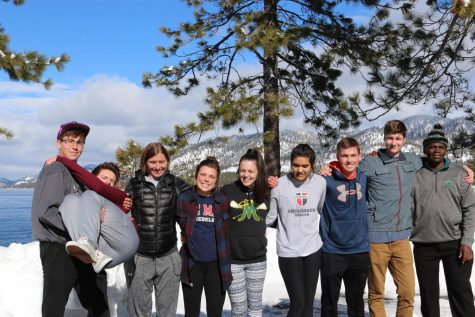 Fr. Richard attended Boston College on full-ride scholarship. However, he struggled at first: Father remembers that upon arriving at his new school, he "had never seen a computer and didn't know how to type," but he appreciated that his classmates were able to "help him learn the new technology, so [he] eventually caught up," and was able to succeed.
Father loves to keep in touch with his students via Instagram!  Follow his adventures as Manogue's beloved chaplain at @richzzi (Richard Kayizzi).