Lady Miners Volleyball is headed to state after defeating the Reno Huskies!
The volleyball team, headed by team captains Emma Hansen (setter) and Taylor deProsse (Libero), defeated Reno in a thrilling playoff match on Saturday, November 4, one year after suffering a heartbreaking loss to the Huskies in the second round of playoffs, and after their September 9th loss to the Huskies in straight sets (3-0).  The Miners have earned their spot as 2017 NIAA 4A North Champions and will head to the state championship in Las Vegas, playing the Bishop Gorman Gaels on Friday, November 10.  If the Miners win, they will play either Coronado or Shadow Ridge in the state championship finals.
The win was not easy.  The Reno Huskies packed their home court with a massive student section to support their volleyball team, confident that they would extend their 24-game winning streak into the Nevada state championship to battle the Gaels, whom they lost to in the 2016 state finals.  The Huskies came out strong in the first set, beating Manogue 25-19.  But in the second set, the Miners flipped the switch and carried their 16-10 lead to the end, defeating Reno 25-19.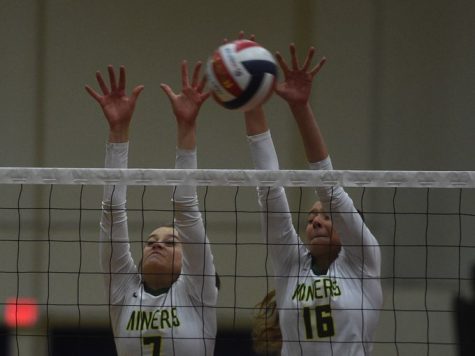 Tied 1-1, the game could have gone either direction, but Manogue powered through to take the third set 25-21.  In the fourth set, neither the Huskies nor the Miners led by more than two points.  Ultimately the Huskies came out on top, 25-23, and pushed the match to a fifth final set.  The deciding fifteen points were another thriller: Manogue earned a five point lead, 12-7, but the Huskies tied the game at 14-all.  Finally, Emma Pence (junior) ended the final rally with her fourteenth kill of the night, and the Miners took the set, 16-14, sending Bishop Manogue volleyball to Las Vegas for the first time since 2015.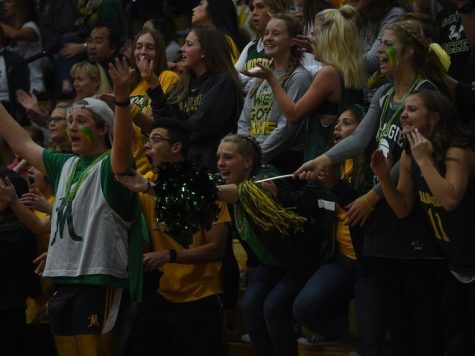 RGJ spoke to Bishop Manogue coach, Jason Sterrett, who was proud of the hard work his team had put into the season.  "It could have gone either way at any point in time," Sterrett explained. "Both teams, it wasn't a lack of effort, it wasn't a lack of heart, just two great teams playing 'til the end and fortunately we came out on top."
Manogue senior Mary Redl-Harge had 29 kills, followed by Emma Pence with 14 kills and three aces.  Junior Allie Gunderson added 13 kills and 17 digs. Emma Hansen (senior) had 54 assists while Lauren Roide (senior) added 14 digs. Brynn Sedar (junior) added 10 digs.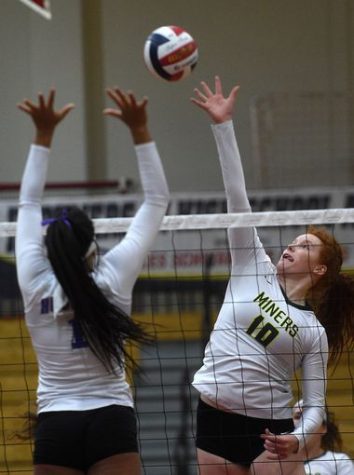 The Miners head to Vegas on Thursday, November 9 and play Bishop Gorman at Faith Lutheran High School on Friday, November 10.  Go Miners!