Manogue Athletes Recognized for Academic Excellence
Each season the Nevada Interscholastic Activities Association (NIAA) presents a special award to the varsity teams with the highest GPA in each sport.  The team GPA, according to the NIAA's website, is determined by taking the individual GPA's of varsity team members from the previous semester and then computing an overall team average.
Four Bishop Manogue varsity sports teams, Boys Soccer, Girls Volleyball, Girls Golf, and Girls Tennis, won the NIAA All-State Academic Team Championship this fall.  The girls achieved a team average GPA of 8.84, while the boys won the award with a team average GPA of 3.55.
Congratulations to the following varsity volleyball players:
Brynn Sedar, Elizabeth Deming, Sarah Cantwell, Emma Hansen, Ava Loos, Sophia LeBlanc, Eleanor Salkoff, Mary Redl-Harge, Emma Pence, Abigail Guinn, Allison Gunderson, Gianna Valera, Taylor DeProsse, Lauren Roide, Emily Wornardt, and Juliana Bryan.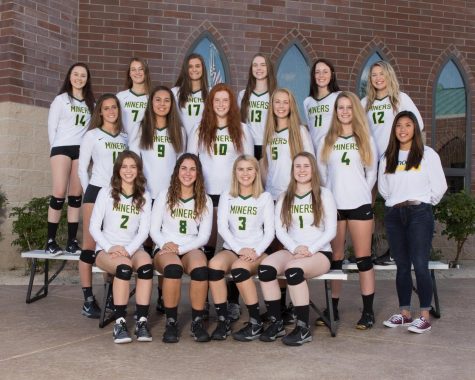 Congratulations to the following varsity soccer players:
Zachary Roberts, Nathaniel Schmitt, Nicholas Baier, Jackson Guzzo, Jacob Bain, Viktor Cruz-Calderon, Theodore Hall, Nicholaus Stadler, Adley Trujillo, Craig Larkin, Jackson Fyda, Devon Riche, Michael Hayashi, Bryan Flores-Clemente, Sander Smith, Benton Acosta, Mitchell Krivan, Thomas Ruffin, Carson Murphy, Andrew France, Andrew Salas, Kaden Millard, Gonzalo Zuniga Martinez, Jacob Fyda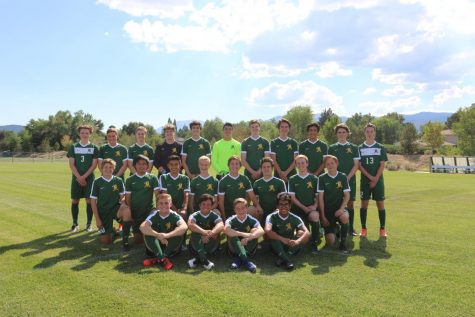 Additionally, congratulations to all of the individuals who have been named to the NIAA All-State Academic Teams for their sports.  he NIAA also recognizes varsity student-athletes who have achieved a 4.0 GPA the previous semester by naming them to the All-State Academic Team.  The NIAA "considers this state academic championship award to certainly be equal" to the athletic championship award, and firmly believes that "the competitors are students first, then athletes."
Here are the following Manogue students who have been recognized for academic excellence in their sports:
Girl's Soccer: Mallory Benna, Madison Clinger, Jenna Eissmann, Adelaide McDermott, Taylor Pruski, Hannah Reviglio, Annika Skanson, and Mikaela Woodhead

Boy's Soccer: Jacob Bain, Jackson Fyda, Jacob Fyda, Ted Hall, Michael Hayashi, Craig Larkin, Kaden Millard, Devon Riche, Zach Roberts, Thomas Ruffin, Nathan Schmitt, Sander Smith, and Nick Stadler
Boy's Cross Country: Chris Cunningham, Matthew de Montfort Shepherd, Zach Harris, Gage Koler, Froylan Palacio, Miles Shaheen, Kyle Winkelman, Michael Wiseman, and Jacob Zerby

Girl's Cross Country: Jada Brown, Hannah Covington, Alyssa Devincenzi, Emma Farrell, Grace French, Rebekah Gonzalez, Rose Linkus, Danielle Linscheid, Zoey McCullough, Addison Wingate, and Gianna Zaccheo
Volleyball: Elizabeth Deming, Taylor DeProsse, Abigail Guinn, Allison Gunderson, Emma Hansen, Lauren Roide, Eleanor Salkoff, and Brynn Sedar
Football: Robert Bond and Jack Masterson
Congratulations Manogue — keep up the hard work!