Manogue Clubs Offering Multiple Service Opportunities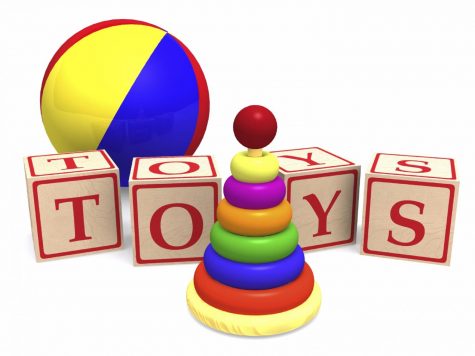 Squires Toy Drive
Squires, the men's service group of Manogue, is holding a toy drive for the children served by Sister Carmen's. The drive is set-up as a competition among religion classes. Each class is given a certain donation age-group to target with toys in the $5-$15 price range. Toy store gift cards will also be accepted. Please bring in toys by Wednesday, December 6 to support the Squires!
Adopt-A-Woman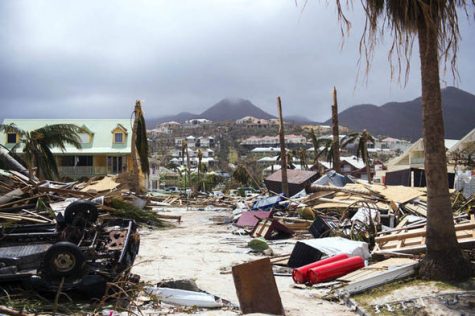 This is a service project to help those suffering in the U.S. Virgin Islands from the devastating hurricanes. Supplies that are needed include: body/face wipes, blankets or towels, mosquito repellent, hygiene products (shampoo, soap, toothbrush, toothpaste, etc.), socks, canned goods, Tylenol or Ibuprofen, Neosporin and Band-Aids, feminine products, and healthy snacks. Along with these essential items please include a personalized note of hope to boost the spirits of those who are being deeply affected by this natural disaster. Please bring in supplies and a note of hope by Friday, December 1.
Box of Love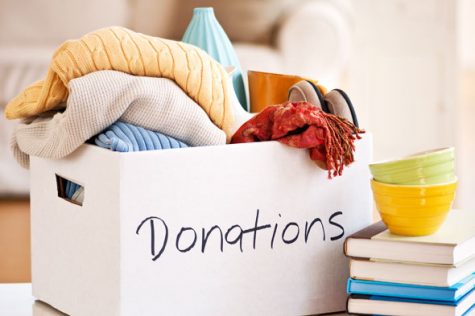 The Socks of Love Service Club is putting on a "Box of Love" service drive. A new edition this year, the club asks you to bring in household items that will be donated to the homeless. The premise is simple: grab a box, fill it with needed items from around the house, and get service hours! Service hours will be based on a point system for such items as school supplies, clothing and hygiene products. A rubric outlining the specifics can be found in religion classrooms. Help this new club complete a successful service drive by bringing in a "Box of Love" by Thursday, November 30.