Juniors Rahimzadeh and Kerr Exemplify their Poetic Prowess in Poetry Out Loud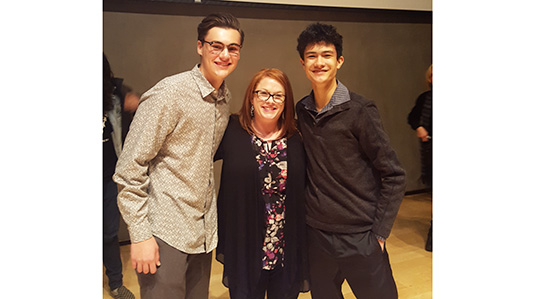 More than 3,600 high school-aged students from Nevada's public, private, charter, parochial and alternative schools and home school associations are "powering up poetry" in Nevada's 2018 Poetry Out Loud Program, according the the Nevada Poetry Out Loud website.  "Focusing on our rich literary heritage through memorization and performance of classic and contemporary poetry," is the foundation of Poetry Out Loud — a poetry competition in which high school students memorize poetry and perform.
Poetry Out Loud is a program of the Nevada Arts Council, presented in partnership with Cultural Alliance Nevada, Nevada Department of Education, National Endowment for the Arts, The Poetry Foundation, and the NV Energy Foundation.
Two Manogue juniors, Mickey Kerr and Tyler Rahimzadeh, both in Ms. LaPointe's Honors English 11 class, were recognized for their skill in reading poetry and competed at the regional competition on February 16 at the Nevada Museum of Art. Only 18-20 students in our area move on to the regional competition.  Kerr took first place on February 16, so he will move on to State.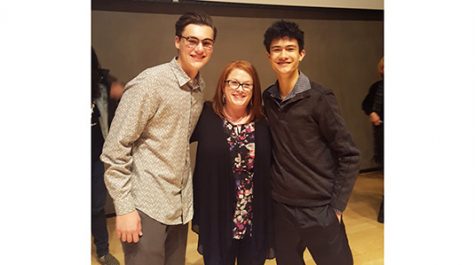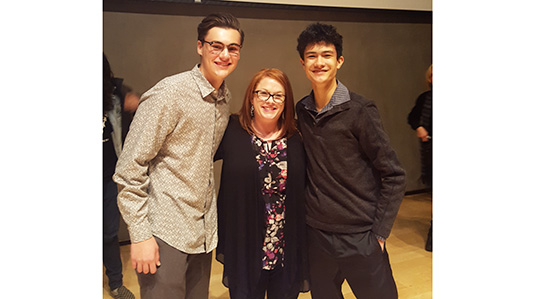 After participating at the school and/or district level, semi-finalists travel to Reno on March 3 for the 2018 Nevada Poetry Out Loud State Finals at KNPB Channel 5 studios in Reno. The Nevada State Champion heads to Washington, D.C., to compete at the 13th Poetry Out Loud National Finals, April 23 – 25, 2018. The National Champion receives $20,000, with a total of $50,000 in scholarship and school prizes awarded overall.
Congratulations Tyler and Mickey!