Advanced Sports Medicine Students Tour UNR's New Facilities
Sports Medicine teacher Kelsey Hammerel, in her first year at Manogue, brought her advanced students to the University of Nevada's brand new strength and conditioning facility on February 20 to "see what a day in the life of these professionals" would look like.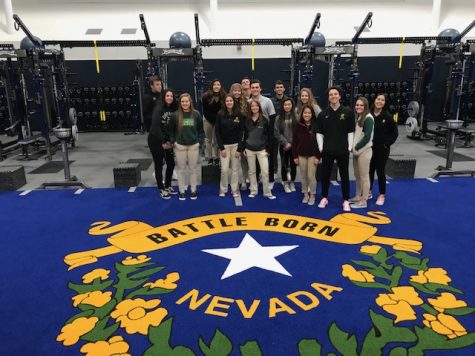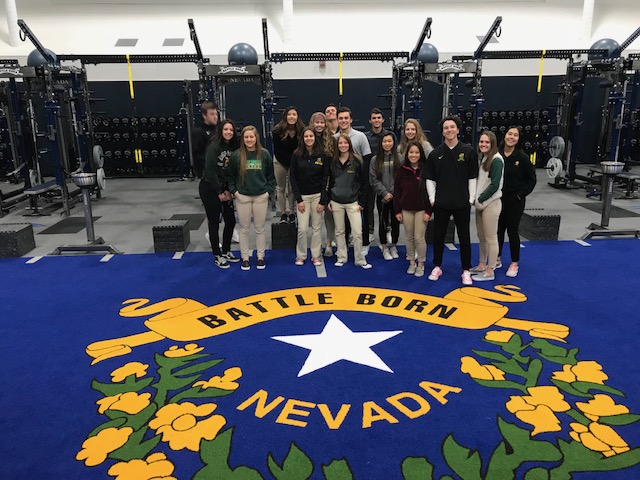 Sports Medicine at Manogue is a class designed to educate students interested in fields such as athletic training, physical therapy, medicine, fitness, physiology of exercise, kinesiology, nutrition and other sports medicine fields.  The main focus is to introduce students to the science of human anatomy and physiology, various injuries of the body and ways to care for these injuries.
Hammerel explains that the students "learned about collegiate athletics and all of the collaboration between medical professionals in order to care for the athletes."