New Season for Spring Sports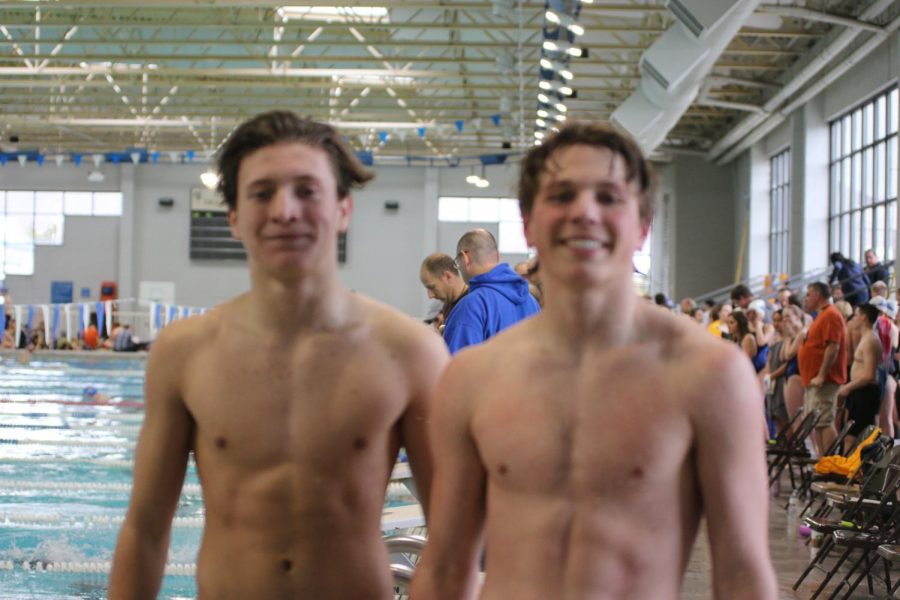 Bailey Gore, Sports Editor
March 19, 2018
As the weather warms up and the flowers begin to bloom, the new season for spring sports quickly approaches!  The Bishop Manogue athletes have been training hard so far through this spring's rainy and snowy weather. Their perseverance and hard work will certainly show in their upcoming season. Spring sports include: baseball, softball, track, boys' golf, lacrosse, and swim and dive.  Let's take a closer look at what's to come!
 Baseball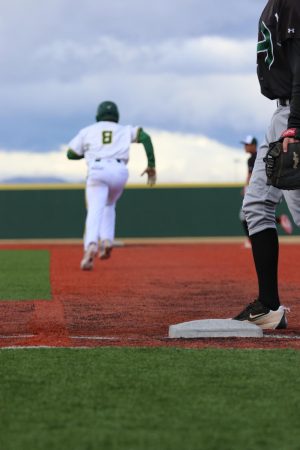 Last year the Varsity Baseball teamed gained a spot in the Regional Playoffs, but fell short in a loss of 6-5 to Spanish Springs. Their standings were 16-17 overall and 14- 8 in league. To kick off the 2018 season, the team entered in an away tournament located in Las Vegas on March 9.  There the boys won one game lost three and tied one.  Congratulations boys!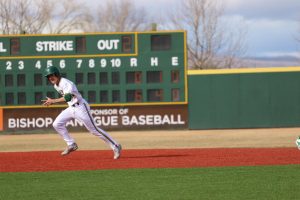 Games to watch out for:
Manogue v Reed: 3/17 and 3/20
Manogue v Reno: 3/21 and 3/22
Manogue v Spanish Springs: 4/12 and 4/14
Manogue v Galena: 4/24 and 4/26
 Softball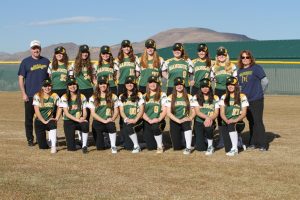 Through a successful 2017 season with a record of 29-7 overall and 14- 7 in league, the varsity softball team earned a spot in the regional playoffs, but fell short to the Reed Raiders with a 5-9 loss. Over the weekend of 3/16, to start their season, the Varsity team participated in a Bishop Gorman tournament located in Las Vegas. There they won 2 games and lost 2.
Games to watch out for
Manogue v Reed 3/20 *double header*
Manogue v Reno: 3/22 and 4/19
Manogue v Spanish Springs 4/3 *double header*
Manogue v Damonte Ranch: 5/1 and 5/3
 Lacrosse

Girls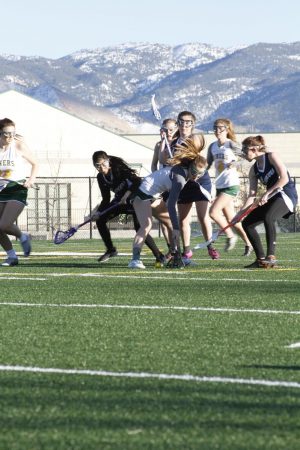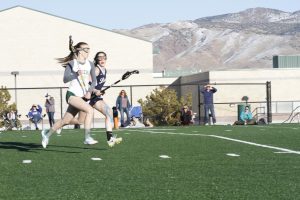 The girls' varsity lacrosse team fought long and hard last season. Their first home non-conference game resulted in a win against McQueen. On March 8, the girls fought hard against rival Galena, but fell in a close loss of 5-3. Their next game is April 9 against Douglas.
Boys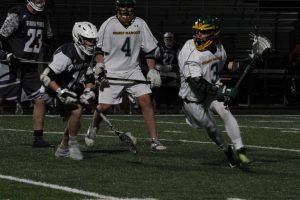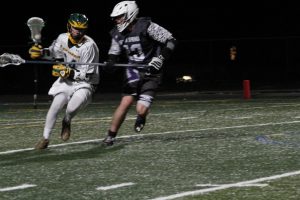 The 2018 boy's lacrosse team is coming off a strong 2017 season that was led by Graham Haley, Dutch Park, Henry Ernaut, and Niko Hamlin. This season the boys took no setbacks in losing valuable seniors and had a big (7-6) win against Galena on March 14. Their next game is against Northwest Christian in Bakersfield, CA on March 22.
 Swim and Dive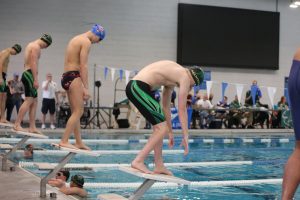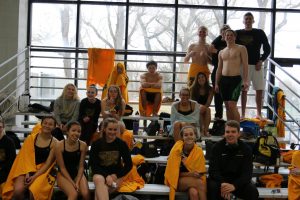 Last season a few of the swim and dive members represented Bishop Manogue at the NIAA State Championships. This season started off with a splash on Saturday March 10 at the Carson Aquatic Center. Multiple schools competed, and Manogue won the girls 200 medley relay, and boys 200 medley relay. In individuals, Mallory Hart won 200 IM and 100 breaststroke, Sam DeRuse won 200 IM and 100 back, David McClean won the 100 fly, Josie Vaughn won the 100 free
, Sam DeRicco won the 100 free, and 
Gigi Hurst won the 100 back.
 In the diver's portion, Manogue swept the boys, as Andrew Salas won 1st, Eric Stewart came in second, and Nate Schmidt won third.
 Boys Golf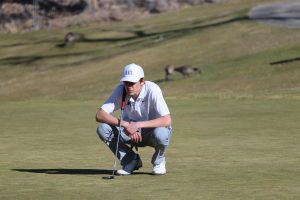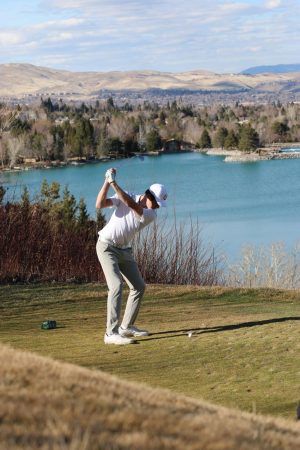 Last spring, the boys golf team made their way to state where they earned 2nd place. This season started March 12 but the boys lost in a close game by 1 stroke to Galena. Senior Ollie Osborn is the only senior and will be attending SMU to play golf; with his talents added to the mix, the boys have a big chance to dominate.
 Track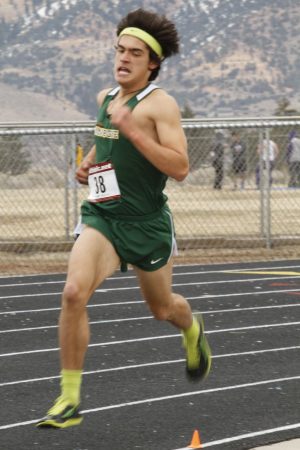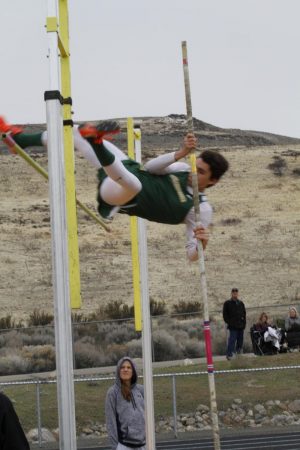 Last track season, the boys and girls' varsity teams took 4th in Regionals and headed to state in Vegas. There, the varsity boys and girls placed 14. The 2018 season kicked off on March 10 at Galena High school, where the varsity team took 3rd against Galena, Spanish Springs and Carson. Their next meet is March 22 at Carson High School.