Faith and Friday Night Lights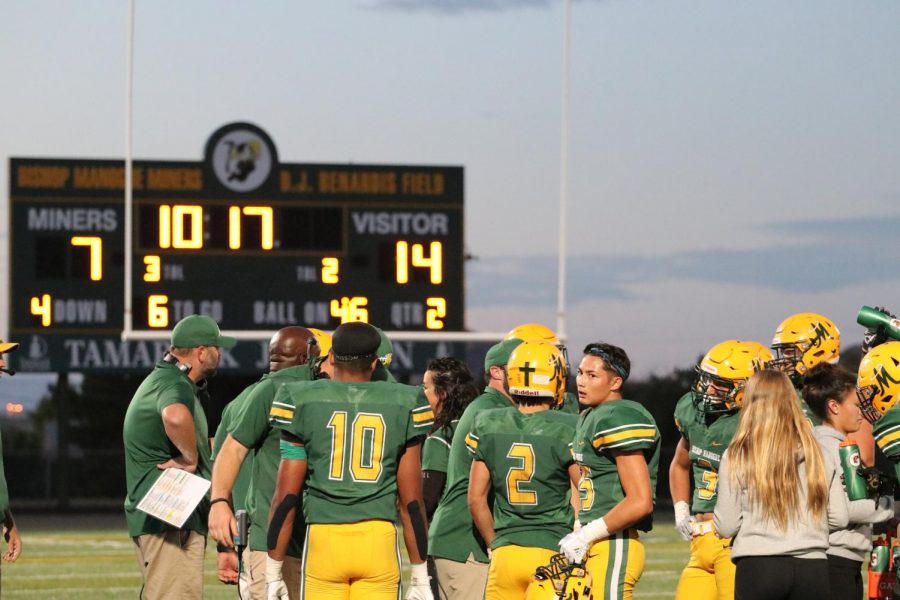 When asked to describe the team in one word, Coach Howren used "faith."   Above all, faith is what sets the Miner Football team apart from other schools.  Howren firmly believes in his team and has complete trust and confidence in the boys to achieve their highest goals. The Miners are very excited about their defensive side this season because, according to Howren, they are "fast and physical, and play with an edge."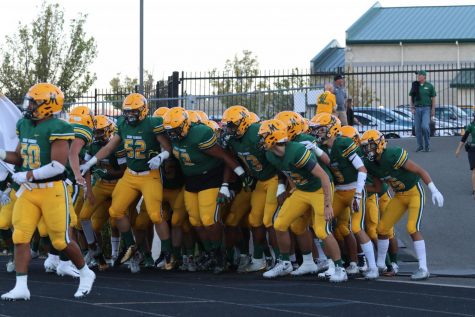 Due to the unhealthy air quality in the beginning of the season, the Miners were not able to practice at the start of school.  Coach Howren says that this actually benefited the team, because they were able to take a break from being on the field and enduring such tough conditioning. "It gives their legs a break," says Howren, which is just what the football team needed.
Friday Night Lights have begun! On August 24th, the Miners had their first football game of the season against the Reed Raiders, Coach Howren's former team. The Miners demolished the Raiders, with a final score of 50-7; senior and running back Peyton Dixon carried the team with six touchdowns.  This win at the beginning of the season has energized the entire school, and it has certainly motivated the boys for their games throughout the rest of the season.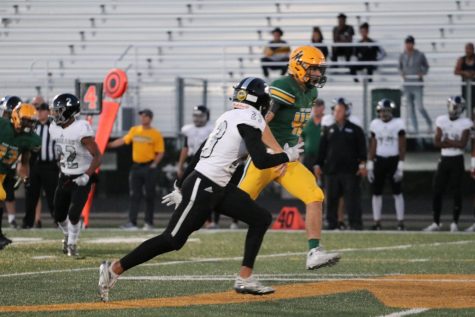 Peyton Dixon, who has received offers from football programs such as Fresno State, UC Davis, and Northern Arizona, believes that "the sky's the limit. This team is capable of achieving many great things."  Dixon believes that "the work ethic and energy [the team has] is unlike any other team." Linebacker Preston Helu is looking forward to "teamwork and being a family."
Coach Howren is looking forward to knocking off the reigning Sierra League teams. According to Coach, he thinks that the toughest team they will compete against is the Damonte Ranch Mustangs. "They have a great quarterback," left guard Ethan Carson explains. It appears that ultimately, both teams will battle it out for the Northern Nevada title. .
Sophomore, Drew Scolari, stepped into the role of quarterback this season.  Scolari says the team is "tough, and our defense and offense are fast and physical." This will be a good match up to Manogue's biggest rivals: the Reno Huskies and Damonte Ranch Mustangs. Scolari believes that this team is separated from the rest of the league because their "senior leadership benefits the team."
The miners have a promising season ahead of them. Make sure you come and support the boys!