Scolari Follows in His Grandfather's Footsteps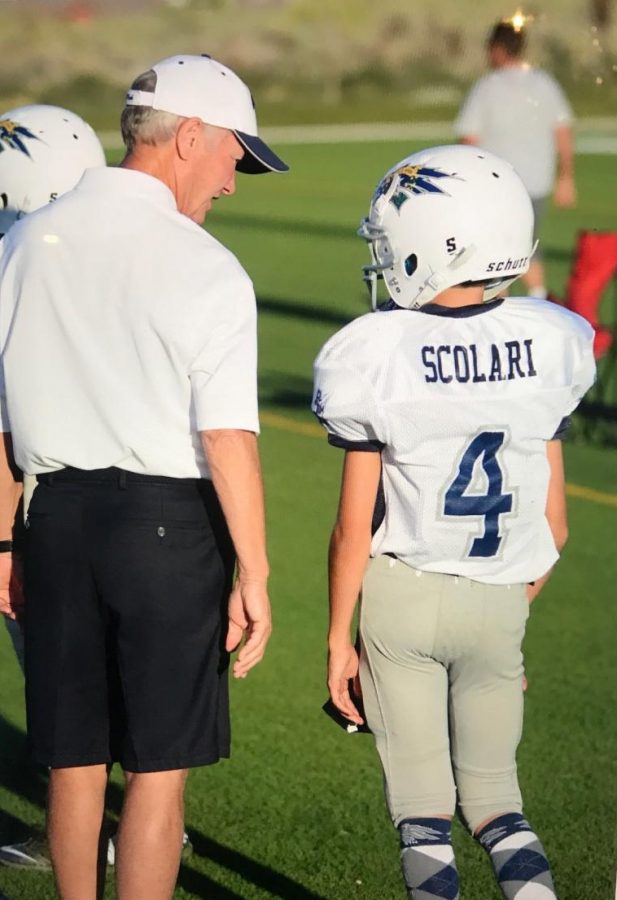 Saylor Naves, Sports Editor
November 8, 2018
Drew Scolari, a sophomore at Bishop Manogue, is following the legacy of his grandfather. His role model is his grandfather, Chris Ault, who was once the starting quarterback at the University of Nevada, Reno. Ault later went on to be the head coach at UNR for 25 years. This shared passion for football is only part of their connection, Scolari said. "He has taught me a lot," he said, both on and off the field. 
In addition to the fact that Scolari and his grandpa play the same position, Scolari says they are similar in fundamental ways.  They are both "hard working" individuals who "care a lot about football, and anything else they do," he said. Scolari started to develop his love of football when he attended games his grandfather was coaching, and he began to play in just the third grade. Coach Ault has guided his grandson with "tools to be a good quarterback and good person in life, and to be a leader on a team."  When asked if there are any specific quotes that his grandpa has engraved in him, he says that there is a banner that was once in his grandpa's locker room hanging above his bed that reads: "Make plays, not excuses." Scolari sees it every morning and every time he goes to his room; to him it represents a daily reminder to do his best.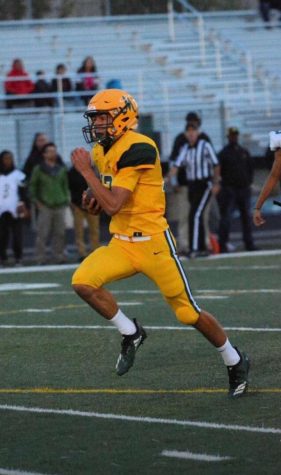 The Scolari family has a tradition of gathering for "dinners every Sunday night," Scolari said. Scolari is motivated by his constant desire "to win for his team and do the best he can for his teammates." Scolari deals with stress on the field by relaxing and doing his job under pressure. Reading the field, he said, comes with practice. Even though Scolari is a young leader on the team, he understands that one must go "full speed in practice" to see results.  
Scolari's support system is his mom, who "helps him out when he's struggling and is always there to give him good advice." Coach Ault would be most proud of his grandson for "trying his best and being a good person and hard worker."  Faith plays a major role in Scolari's performance. He states that having a " trusting God that is going to do his best for him" is what keeps him motivated. This motivation is shared by the entire team, and gives them the passion they need for a successful season.
Scolari, as well as his teammates strive to "get better everyday, [and] win the Northern Title, which gives them a chance to play in the state championship." Manogue's last state championship for football was in 2003 and they are hoping to bring another banner into the gym soon. Results will come for Scolari whether it be on Manogue's football or baseball field, because of his constant determination and strong support system.