Emma Pence Commits to Montana State
Emma Pence, named to the Northern 4A volleyball All-Region First Team, has committed to Montana State University to play D1 volleyball. 
Pence was a two-year letterwinner at Bishop Manogue and helped her team to a 79-19 record during her time playing for Manogue, including a 27-7 mark last season.  As a senior, Pence posted 331 kills, while hitting .357, and added in 80 blocks, 57 digs and 25 aces as Bishop Manogue captured a regional championship. Pence is a two-time First-Team All-Sierra League selection, and as a junior and senior, Bishop Manogue qualified for the Nevada state tournament.  Pence finished her career with 579 kills, 138 blocks, 111 digs, 77 aces and a .325 hitting percentage, and she played and served as captain as a member of the Silver State Volleyball Club that received two junior Olympic bids. Her senior year club season she played with the Northern Nevada Juniors (NNJ), and off the court, she was a two-time all-state academic honoree and a National Honor Society member. Pence explains that her "favorite memory of Manogue volleyball would be winning regionals my junior year," and remarks that despite her "libero spraining her ankle, we overcame that and won in a really close fifth game."  Pence believes that the "excitement and energy during that game really made that moment extra special."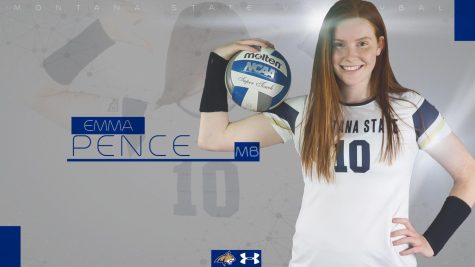 Pence has been playing volleyball since sixth grade.  She started playing competitive club volleyball in eighth grade as preparation to "make the freshman team at Manogue!" 
 WHat excites Pence about Montana State was "how much the community supported the college athletics." Because there are no professional sports in Montana, everyone watches and supports the college athletics, and "that aspect of Montana," states Pence, "other than the team and coaching staff itself, really made Montana State University stand out."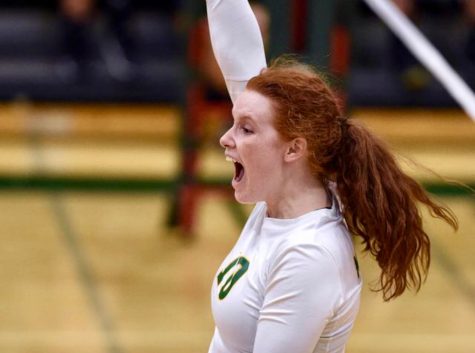 Pence is most excited to play with some really talented athletes and learn from outstanding coaches. "The program at MSU is going to challenge me in new ways," she explains, and "I can't wait."  Montana State University is located in Bozeman, and Pence's favorite thing about Bozeman is the similarity to her hometown, Carson City. "Going to a university that isn't close to home is hard, but I feel that Bozeman will constantly remind me of Carson," says Pence. Bozeman is a tight knit community, and that aspect "really appealed to me," she explains, and Pence is also really looking forward to the natural beauty that Bozeman exudes.  "The nature surrounding Bozeman is like no other," she says. "There are gorgeous mountains and lakes that are easy to access."
Pence debated for many months whether or not she even wanted to continue her volleyball career into college.  "The biggest challenge I have faced in volleyball was knowing whether or not I wanted to play in college," she says.  Pence says that she knew she loved volleyball, but wanted "to make sure that I continued playing for myself and no one else."  She believes that this struggle really challenged me because I had to take a step back and 
decide where her priorities rested, and eventually came to the conclusion that volleyball was a part of her life that she wanted to continue for four more years.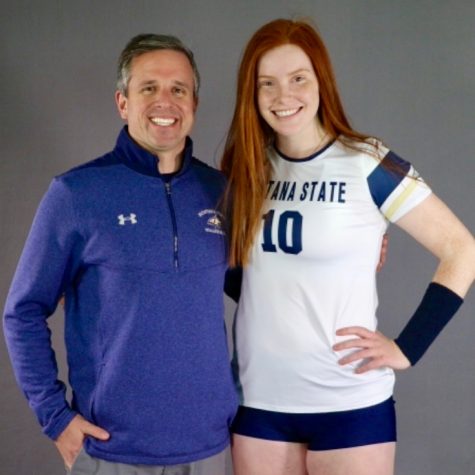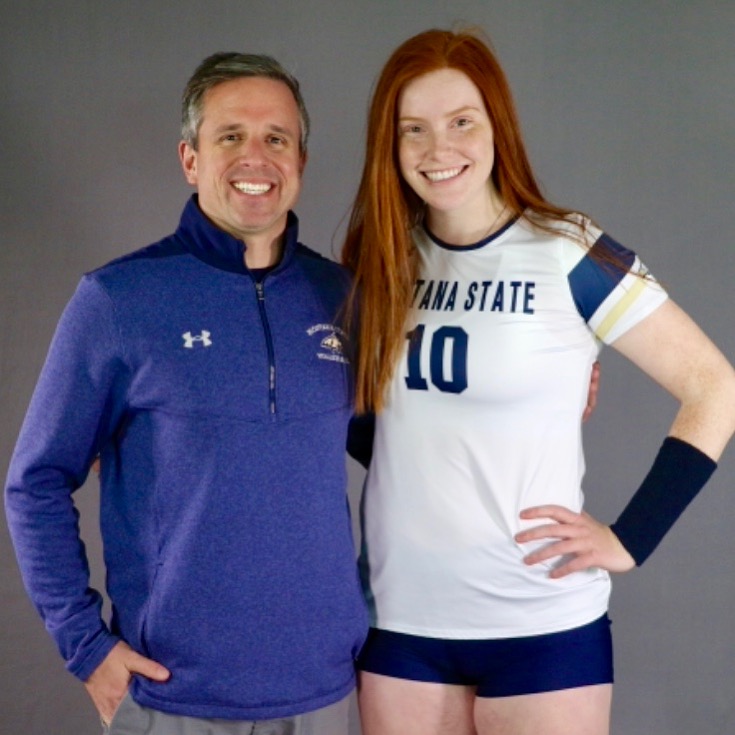 Pence was also recruited by UNR, UC Davis, Seattle University, and University of North Dakota. 
She is inspired by Dana Rettke, who plays for Wisconsin Volleyball.  Pence remarks that "she is very physical and athletic, while also making smart plays on the court," which are traits that she hopes to embody during her experience playing volleyball at the Division 1 level.  Her plans post-college include going to graduate school and continuing her education. She explains that she "has never considered playing professionally, but four years ago [she] would not have pictured [her]self where [she is] right now."  Pence says, "Who knows where I will be in four years from now?"

At Montana State, Pence plans to major in biology and double minor in criminology and Spanish.  She is excited about this academic route because "a major in biology opens many doors for career paths."  Additionally, she explains that she "has always been very interested in criminology and the process of profiling criminals, and Spanish has always been a strong interest," as she is currently in AP Spanish.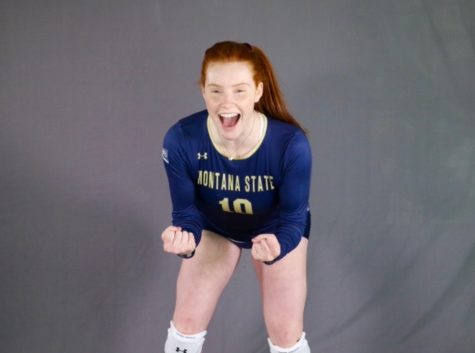 Pence explains that her coach, Jason Sterrett, has taught her to work hard, play with passion, and to take care of your teammates as if they are your family. "Jason treats all of his players with the utmost respect," she states, "and would do anything for us."  Pence explains that "seeing that side of him for the past four years has shown me what I need to do for my teammates." Pence believes that the recruitment process takes a lot of dedication, and the advice she would give younger athletes who want to pursue college athletics is "to start the recruitment process early."  Pence explains that "I started my recruitment process my junior year, and ended up committing halfway through my senior year. The process takes a long time, so start as soon as you can. Also, be patient. Don't settle for the first offer that come your way. Everything happens for a reason." 

Pence is thrilled about attending Montana State University next year, and is most excited about "the standards that my teammates hold themselves to."  Pence explains that "the passion that my teammates at MSU have really pushes me to work hard everyday in preparation for the new level of volleyball at MSU."  Congratulations Emma!