College Applications: Here's What I Wish I Knew…
College application advice from a senior that has "been there and done that" to juniors just beginning the daunting process. From building your application, to writing essays, and meeting deadlines there is a lot to juggle, so read along for tips, tricks, and advice that will help no matter where you are in the arduous process of applying to schools.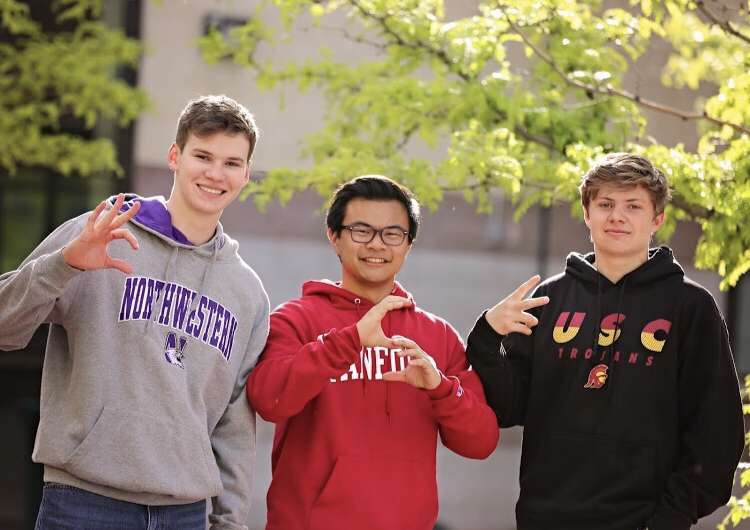 College applications are chock full of varying, dynamic elements that can be difficult to manage along with a full schedule of classes and extracurricular activities. If you take just two things away from this article I hope that you start early and stay organized. If you only do these two things, you will be successful.
My first piece of advice is to do your research because it is going to be key throughout the whole process. You should know every school you are applying to forwards and backwards, along with all of their requirements and suggestions for applying. There are a lot of resources out there that can help you, some of the websites I have found to be most helpful are: The Princeton Review, College Board, U.S. News & World Report, PrepScholar, and Niche. Each of these sites will give you different information and overviews of colleges as well as tuition rates and deadlines. If you are stuck on anything, research it because each college puts out a wealth of information regarding applications and many other seniors across the country are in the same boat as you, probably with the same questions. Do not be afraid to call a school if you do not understand something, and use Mrs. Welmerink as the knowledgeable resource she is!
My next piece of advice is to know your deadlines! Make a spreadsheet of everything that is due for each college and the dates every piece of information has to be in by: applications, transcripts, score reports, recommendations, and supplemental materials. There are a variety of deadlines that schools offer for students including Early Decision, Early Action, Restricted Early Action, Regular Decision, and Priority. It is important to know the differences in the deadlines and to make sure that your application is submitted for scholarship consideration. This is often an earlier deadline and not something you want to miss. I would recommend applying early if you can because then you will have your decisions faster, more time to make your ultimate choice, and less stress as a whole. Early deadlines usually fall on November 1 and regular deadlines are usually January 1 or February 1. This is just a rule of thumb, but every school is different, so make sure to pay attention!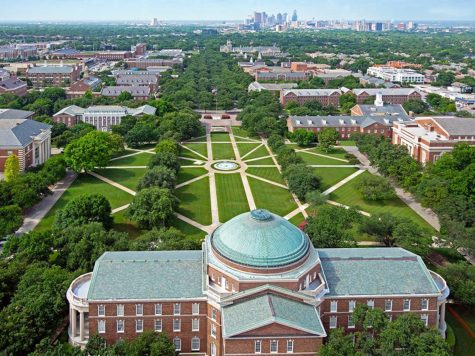 My third piece of advice is to start getting organized over the summer. You should have your ACT or SAT score locked in by October at the latest. It takes time to improve your score so that it is the best it can be, and it is much easier to do this when you have some free time. Having your score set in stone, will relieve a lot of pressure and will make you more confident as you apply to your schools. Capitalizing on your homework-free summer days is important for building your Common or Coalition Application. You should shoot for having your entire profile completed along with your Personal Statement by the end of the summer. I promise that this will be one of the best decisions you make all year. In addition to completing these important steps, your college list should be finalized and should include equal numbers of safety, reach, and moderately competitive schools. Additionally, you will need a great resume throughout this entire process to secure recommendations and easily convey to people what you have done throughout high school. Make sure to include details that tell whoever is reading your resume exactly what you did and how you were successful doing it. Build this during the summer so that you do not have to waste your precious time during the school year!
My next piece of advice is to ask early for your letters of recommendation. You will most likely need a teacher and counselor recommendation. Choose the teachers you are asking for a recommendation wisely because their letter holds a lot of power for admission officers. If you are applying to multiple schools, I would recommend asking more than one teacher for a recommendation and consider asking an outside recommender, such as a coach or club leader. When asking for a recommendation, you must always supply a resume and at Manogue for teacher and counselor requests, you must also submit answers to a list of questions located online. Again, my best advice for this is to ask early because your recommenders will more than likely be writing letters for many students and you want to be on the top of their pile!
My next piece of advice is to know what you want early and be honest with yourself without limiting yourself. Apply to your dream school, but make sure you have a backup plan. This goes back to research, make sure you know your stuff, and make sure you have a good feel for what is going to make you happy for the next four years. Basic things you need to figure out is how much money you are willing to spend, if you want to be at a small or a large school, and where you want to be geographically and weather-wise. Additionally, if you have a specific major in mind, make sure that each school you apply to has this major as well as your other interests. Consider study abroad programs, honors colleges, and other aspects of campus and student life that are important to you.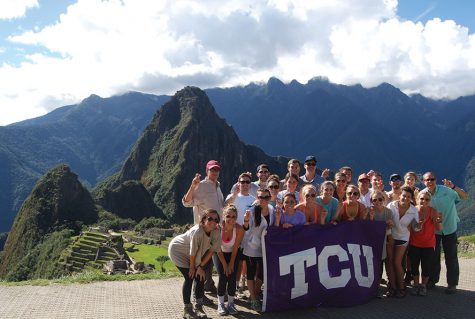 My fifth piece of advice concerns essay writing. You need to have someone you trust to help you write and edit your essays. When you first begin write down a running list of things you have accomplished and want to accomplish in the future, things that make you happy, and different ways you spend your time. One of the most helpful things is to create a running document of every essay you have written along with all the prompts, because you can borrow and steal from your vault for multiple schools. When writing your essays, make sure to convey different aspects of your personality and deliberately reveal information because this is your chance to be more than an ACT score and a GPA. When applying to a school with multiple essays, make sure that each essay conveys a different facet of yourself that will give the reviewer greater insight into you as a person. You can read sample essays to get a feel for how to respond to the prompts, but do not let someone else's story become your own and know that everyone responds differently. Try to think outside of the box instead of giving an obvious answer that will not set you apart from other applicants. Again, start early on these essays because they take a lot of time and investment to polish and perfect! Resources for essay writing include: the College Essay Guy, the Princeton Review, and College Vine.
My next piece of advice is regarding financial aid. Make sure to fill out the FAFSA and CSS as soon as the application opens because money is awarded on a first come, first serve basis. If you are on the fence about whether to apply for financial aid, do it because you could end up receiving assistance that is so important in paying for the massive expenses that come with a college education.
Good luck as your embark on this journey! Please do not procrastinate because you could miss out on your dream school and remember to stay organized throughout the entire process. Find a system that works for you and stick with it. You have worked so hard to get here and are ready to take on college along with the challenging applications that come with it. Keep things in perspective and know that everything happens for a reason, you will end up where you are meant to! Enjoy your senior year, but make sure that you  put in the hard work to get into the colleges you want to. I have full faith that you will be successful in your college application process and final year of high school.