How to Deal With the Tumultuous Process of Finding the Right College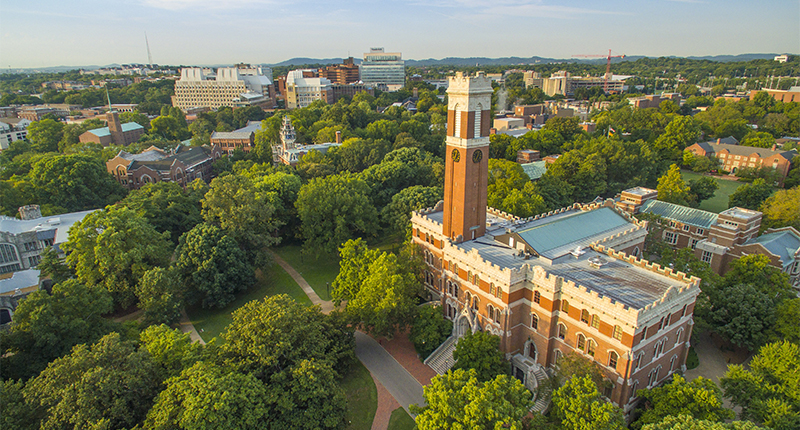 For some of us, college is right around the corner and the stress is already feeling like the weight of the world. Keeping our heads above our busy school schedules is immensely stressful as is, and being granted the additional responsibility of choosing a university simply does not help. Deciding where you want to attend a university for the next four or more years can be an unclear and intimidating process, and many students tend to feel like there is a lack of available resources to help with their decision. Despite this, finding the right college and getting ready for it can also be very fun! The key to making the process as fluid and easy as possible is being knowledgeable on the schools you are considering applying to, and putting as much time and effort as possible into your applications. Mrs. Welmerink (one of Manogue's college counselors) has great advice in helping you prepare yourself to look into colleges and in picking the right one for you.
First of all, it is completely normal to be intimidated when you begin your college search! Mrs. Welmerink recommends starting as early as possible in order to thoroughly research what you like and dislike about certain colleges. Even though this might seem like very general and unspecific advice, research of colleges involves becoming knowledgeable on acceptance rates, average GPAs, average SAT and ACT scores, common extracurricular among the student body, and application essays that are associated with a college. In doing so, you can develop an exponentially better sense of what it takes to get accepted into certain schools. Researching a university also involves learning about campus and dorm life, benefits of the location, and even potential job or internship opportunities in the area to assist in paying for tuition or to gain experience in a particular field. 
For students who don't know what career path to follow or what field of study to major in, it is important to recognize your extracurricular strengths, passions, and commitments over time. Studying something you are interested in during college is undoubtedly the most vital part of enjoying your time there in the first place! So major in something you are passionate about, rather than something that someone else might want you to do. Taking initiative in choosing a particular field of study is a great way to look attractive to colleges, especially if it correlates to your extracurricular in high school.  
Despite looking good on applications, these experiences grants insight into what different branches of work in a field are actually doing every day and they give you a basic understanding of the different aspects of work that different leadership roles. Thus besides determining if you want to be an engineer or nurse, these experiences allow you to decide if you want to be a basic worker which works on a fundamental level or work with a manager "…that still deals with the same principles, but isn't as work-intensive, but deals with people more." In all, these experiences give you hands-on experience to help you decide what you want to be so you can specify what classes you may need in college, and thus what colleges you may consider and won't. Also taking on work can let you decide what you are really passionate about. 
Up until this point, everything has been about trying to find the right college, but once you have found the right one, how do you make yourself presentable to these colleges. The main things that Mrs. Welmerink recommends in this area are showing you are passionate about something by challenging yourself in those areas and test recommendations.  Colleges find their students by picking students that challenge themselves. Now, this doesn't mean you should overload yourself with APs (as you want to get a good GPA), but you want to make sure that you push yourself in your "strengths" to show colleges you are willing to "challenge yourself in what you are good at." They want you to do this because by doing so you give colleges  "..a narrative…" of who you are and a glimpse of your capability in weather you can be "enthusiastic about something" or not. Additionally, to picking the right classes to challenge yourself, it isn't a bad idea to also prepare for tests such as the ACT and SAT as they too contribute to the academic life of who you are along your GPA. Doing well in these areas and in picking the right classes to represent you in your interests and as a hardworking student can make schools like UNR (University of Nevada) practically free for Nevada residents and or open up your college possibilities immensely. Now, these are just a bunch of words on a page you are reading until you actually start. 
Now, alongside finding the right college and making yourself look good for them, it is important to start these processes as soon as they can. Now this doesn't mean you have to know where you want to go and what you want to be freshman year,  but as Mrs. Welmerink pointed out the overall relationship between you and colleges "…starts your freshman year…" and this relationship is "progressive". Meaning that as soon as you step through those doors freshman year, your decision of what classes you take and what grades you get can affect your possibilities. That's not to say if you got a B in a class freshman year you are going to die, but rather it is good to acknowledge that college is coming and you should at least start to try to build a solid foundation for yourself for your future.  Mrs. Welmerink stated that the biggest regrets students have is just simply starting too late, but she address the stress by saying you do have time to do things within this process, just "Junior year is the minimum time to start" So simply, the best advice for looking for colleges and getting ready is to "just start" and to hopefully start early to make sure you are on track, so that you can ride your symbolic boat to success before it has "…already sailed."
As looking for colleges is so stressful in identifying what you like in some and dislike in others such as size, tuition, and location we've assembled a list of colleges and universities to help you get started and get an idea of some things to expect. Here are a few college examples we chose to research:
Massachusetts Institute of Technology: The Massachusetts Institute of Technology (or MIT) is a private college that specializes in scientific and technological training with many different courses to take. Their yearly tuition is $73,160 with an acceptance rate of 7.9% and a graduation rate of 91.3%.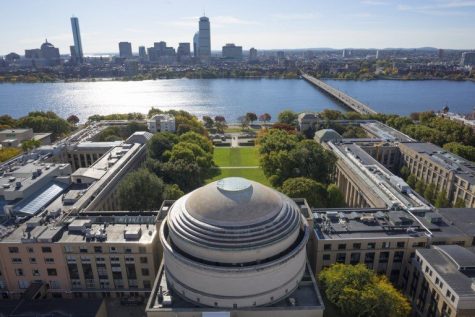 Boston University: Boston University is a private college, and has it's two primary campuses located in Boston, but also has many other programs located across the world. It is classified as a large college, and its specialties may vary depending on what campus you visit. Its yearly tuition is $56,780 with an acceptance rate of 29% and a graduation rate of 85%.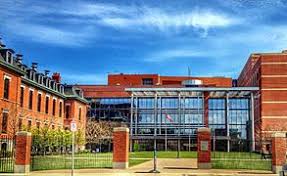 University of Phoenix: Located in Phoenix, Arizona, the University of Phoenix has both online and campus programs varying from the certificate to doctoral degree levels. The estimated tuition and fees is around $8,053 with a graduation rate of 20%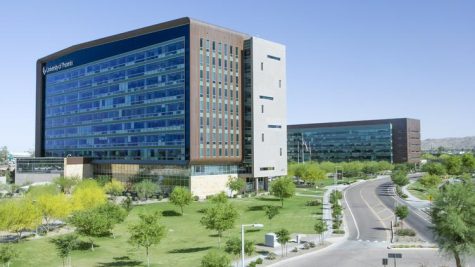 University of California – San Francisco: The University of California in San Francisco (or UCSF) is entirely dedicated to health and science and is a part of the University of California system. It is public with a tuition of $28,126 for out-of-state students with a graduation rate of 70.5% and an acceptance rate of 71.4%.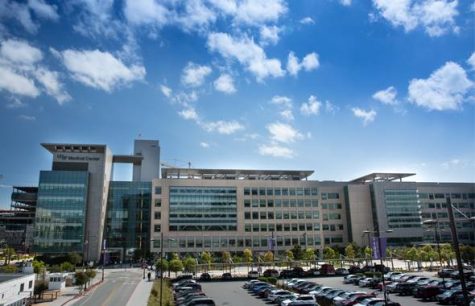 Vanderbilt University: The last place on our list is Vanderbilt University, a private research facility in Nashville Tennessee. Vanderbilt consists of 10 different schools and colleges ranging from humanities to music to engineering, with the Vanderbilt University Medical Center being ranked one of the best in the nation. The expected tuition and fees are around $52,065 with a graduation rate of 92.9% and an acceptance rate of 10.7%.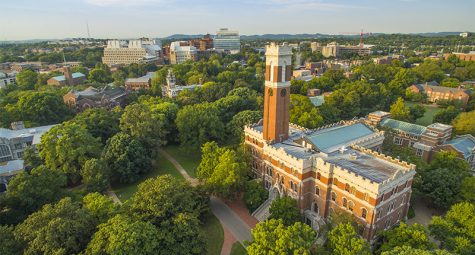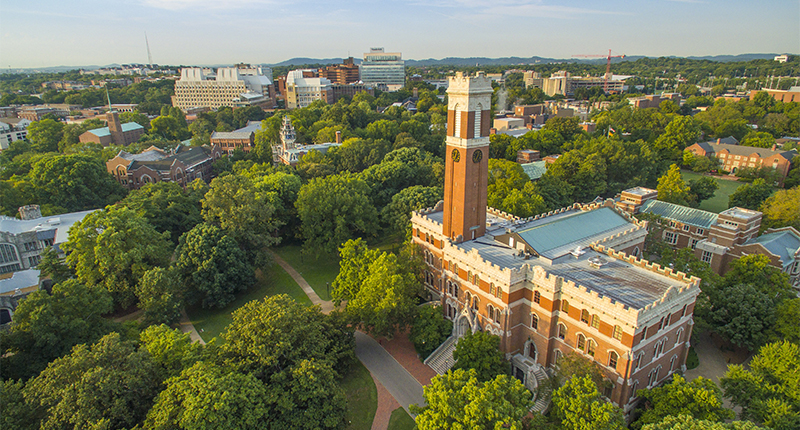 About the Contributor
Sean Sedlak, Staff Reporter
This year Sean is on the Miner Broadcast Journalism team. Sean is very intelligent (he loves to talk about theoretical physics), but kindness is his number...