Friendship, Manhood, and Fun: The Boys' Retreat
"The purpose of high school is to help you through your formative years," said Mr. Galli, describing the reasons why Manogue is now hosting all-male and female retreats. The introduction of these retreats to Manogue is a welcome event to our community, and rather than being promoted as a primarily religious-based retreat, Mr. Galli encourages students to attend these retreats regardless of religious views or beliefs and wants students to perceive these occasional retreats as a fun and relaxing way to bond with people of the same gender, and as an enjoyable getaway from the constant stresses of school.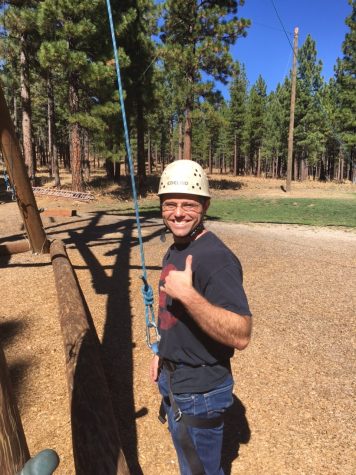 According to Mr. Galli, the boys' retreat is a completely "different animal" than Kairos or Quest. Now besides the obvious difference that the boy's retreat is three days long and takes place Portola, Mr. Galli stated that as there is some journaling and reflecting like in Quest or Kairos, the main idea of the Boys' retreats is to get you out of school to put you into a fun environment to bond with other students of the same sex and get to learn more about yourself and the kind of man you want to be. 
Mr. Galli explained the main reason for splitting up the sexes on this retreat is to put you "in a space with other men" that have "similar background experiences" even if it is just by "virtue of being a man" to help you decide what kind of man you want to be. Because of this goal,  "… it's more useful to" to have this camp split up the sexes to let you bond with other guys and learn things such as "that every man… [has] similar life experiences" as you, that in reality that your " not alone in anything" or other helpful knowledge that may be particular to being a man. In gaining this knowledge of the existence of man, Mr. Galli explained that these ideas can help you understand "what kind of man or woman [you] want to be.." and can help you decide " what kind of path you want to walk." And although the men on the camp did do this by some open conversation and reflection, it is by the camp's active and fun environment that the men were also able to exchange these valuable lessons, to learn about themselves, and decide what type of man they want to be.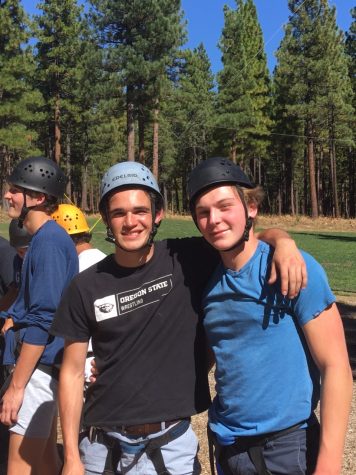 Now the several fun physical activities help men to exchange life knowledge and guidance by all including many " team-building [elements]". Among these activities, the camp includes fun ropes courses, hikes (some even at night), sports games like pickup soccer, capture the flag, zip lines, and other really fun friendly competitions. Now some of the ropes courses may be slightly harder than you may expect, some even being a little "scarcely" in the words of Mathew Salas, but overall he says the rope courses are "lots of fun". On another personal account, Nico says the zip lines are really fun, but he also really loved seeing the deer at "night" on one of their night hikes. But besides all of the aspects that the kids who went on the retreat and the " talks about being like a real man" (as stated by Luke Crow), all of the kids who talked about the boy's retreat explained t how they were able to create a closer bond with one another" (as explained by Sanders) and how they made new friendships. In Nico's person case, he even mentioned he got closer to "Luke Crow" and Mr. Galli's he explained how he got t know the junior and sophomore class more. But overall from this, besides the fun activities at the camp that alone kids should come out to the camp, the camp provided a place and way for the kids who went on it to bond with each other and determine what kind of man they want to be.
In conclusion, the Boys' retreat is a fun getaway from school where you are able to bond with other men through fun activities, but also do some self-realization in what kind of man you want to be. Now everyone has different experiences and as Sander explained it is really something you have to go on to truly understand or appreciate "it', but if you are thinking about going Mr. Galli stated, "Take a chance".
About the Contributor
Sean Sedlak, Staff Reporter
This year Sean is on the Miner Broadcast Journalism team. Sean is very intelligent (he loves to talk about theoretical physics), but kindness is his number...