The Life of Cesar Rodriguez
We all know Señor Cesar Rodriguez as the fun, happy, energetic Spanish teacher here at Manogue. But there's also a lot of things we didn't know about Señor Rodriguez that shaped his personality and made him the person he is today.
Señor Rodriguez spent most of his early life in an orphanage in Spain. "My father was in the navy, that's why I grew up in the orphanage. I love the navy because they had very good morals, like love your family, your country, and other people, and work for your community." During his time growing up in the orphanage, Señor Rodriguez had good and bad experiences that affect his life to this day. He didn't have his family with him a lot of the time, but he lived with other kids his age which made him happier.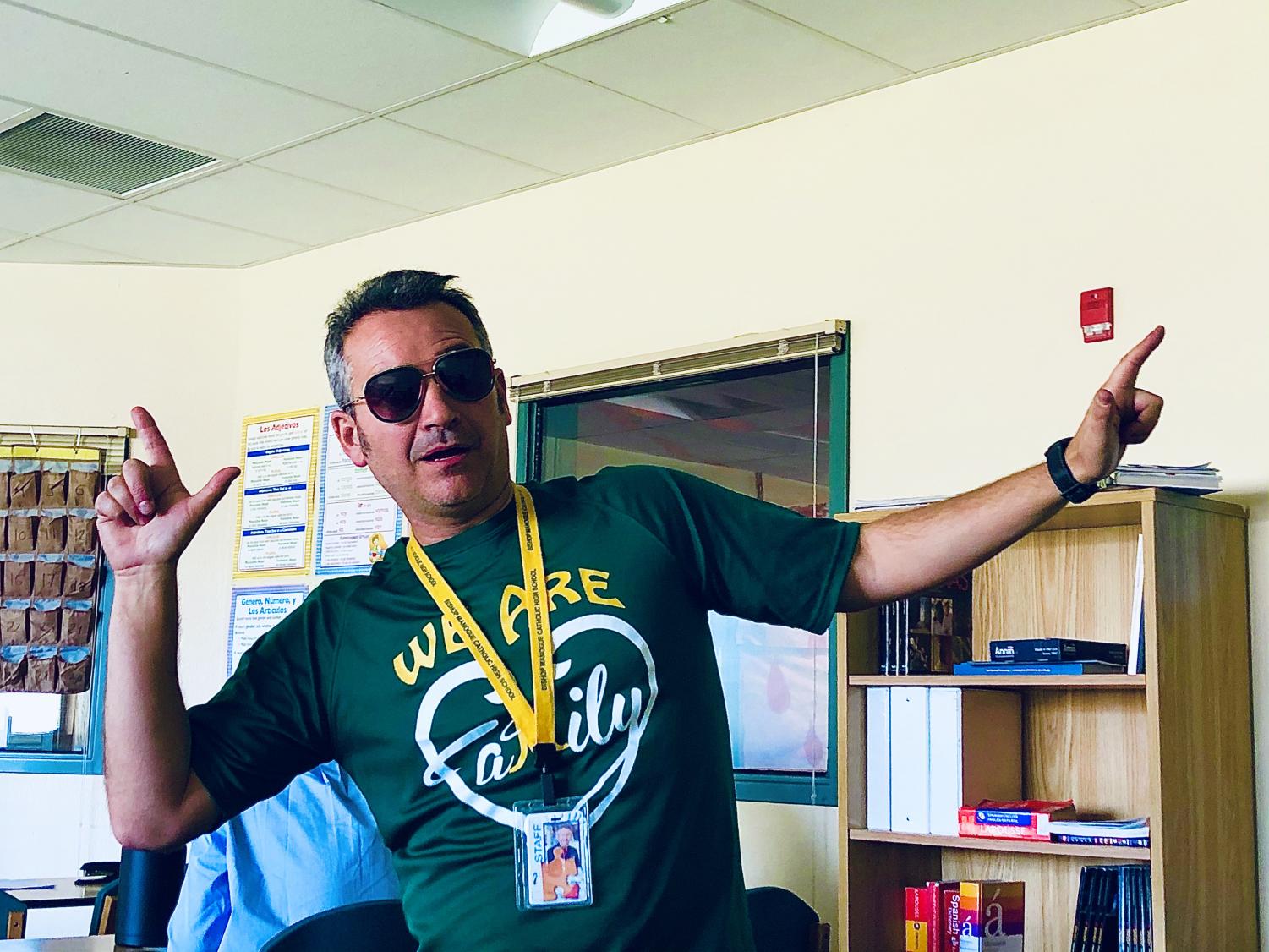 He also went to school with the kids he lived with. "School in Spain is different from this country altogether. You don't have elementary, middle school, and high school. My experience in my school was amazing, I lived in the orphanage with the kids I would go to school with." Señor Rodriguez lived in the orphanage from ages 9-26. He then attended college, where he first met his wife. "In my class of 204, it was all women. Remember, when I lived in the navy orphanage, it was all boys in my classes, this was my first time having women in my class ever in my whole life…I remember as soon as I got inside my wife said, 'Hey come over here and sit with us!' That was the first time I met my wife."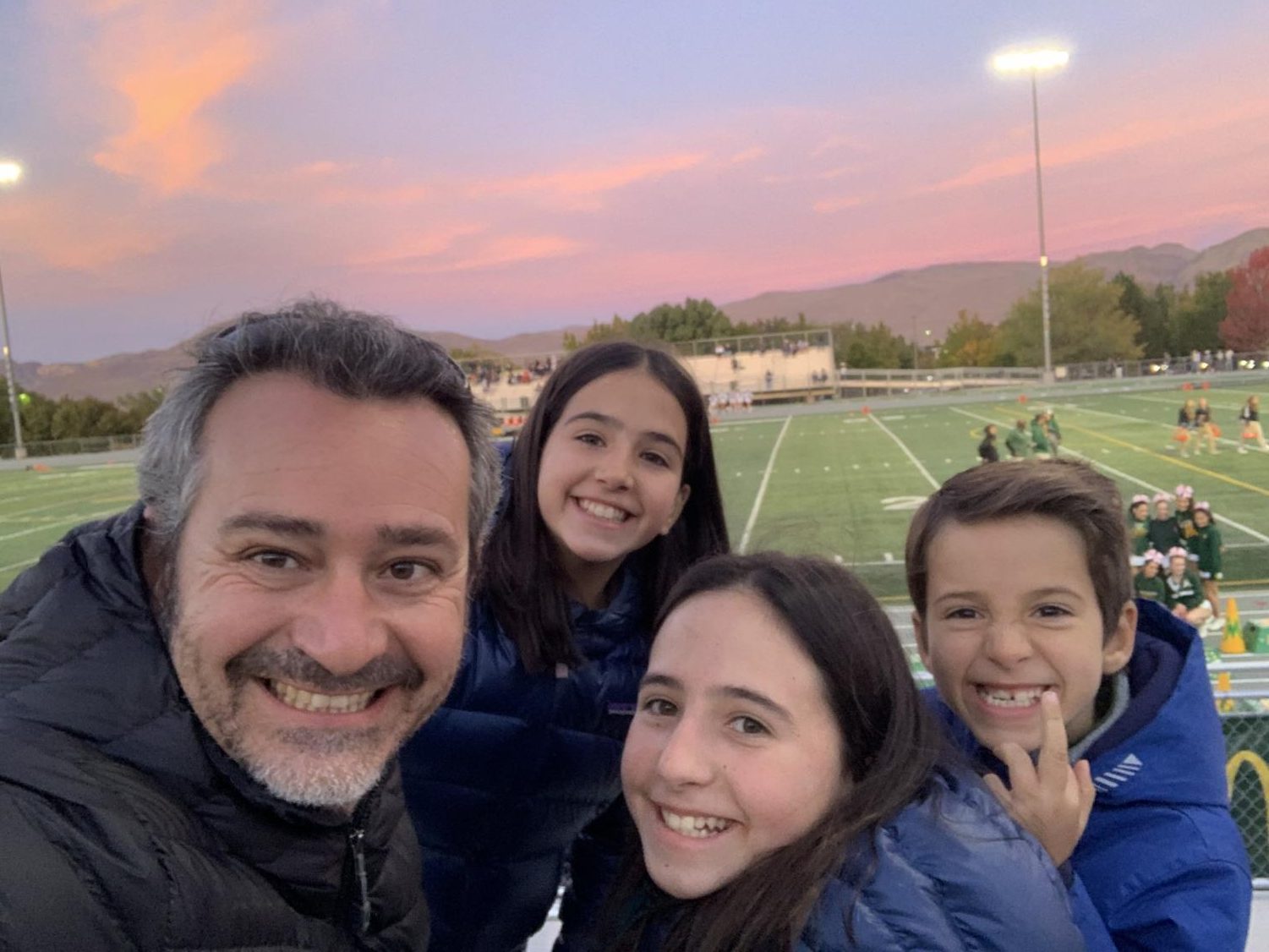 A short time later, Señor Rodriguez and his wife found a European-American exchange program that offered 5 year visas for teachers to teach in the U.S. "I come home from work one day and [my wife] said, 'You know what? We are going to live in America!'" Cesar was very excited, explaining that he wanted the best for his family, especially for his children to learn English at a young age. His kids, ages six, ten and twelve, now speak very good English, which motivates him to sharpen his own English to keep up with them. He explains that picking up the language was very difficult since he started learning it at the age of 42. Señor Rodriguez always says to his classes, "I've learned English for 3 years, I want you to try your best with Spanish with this being your 3rd year."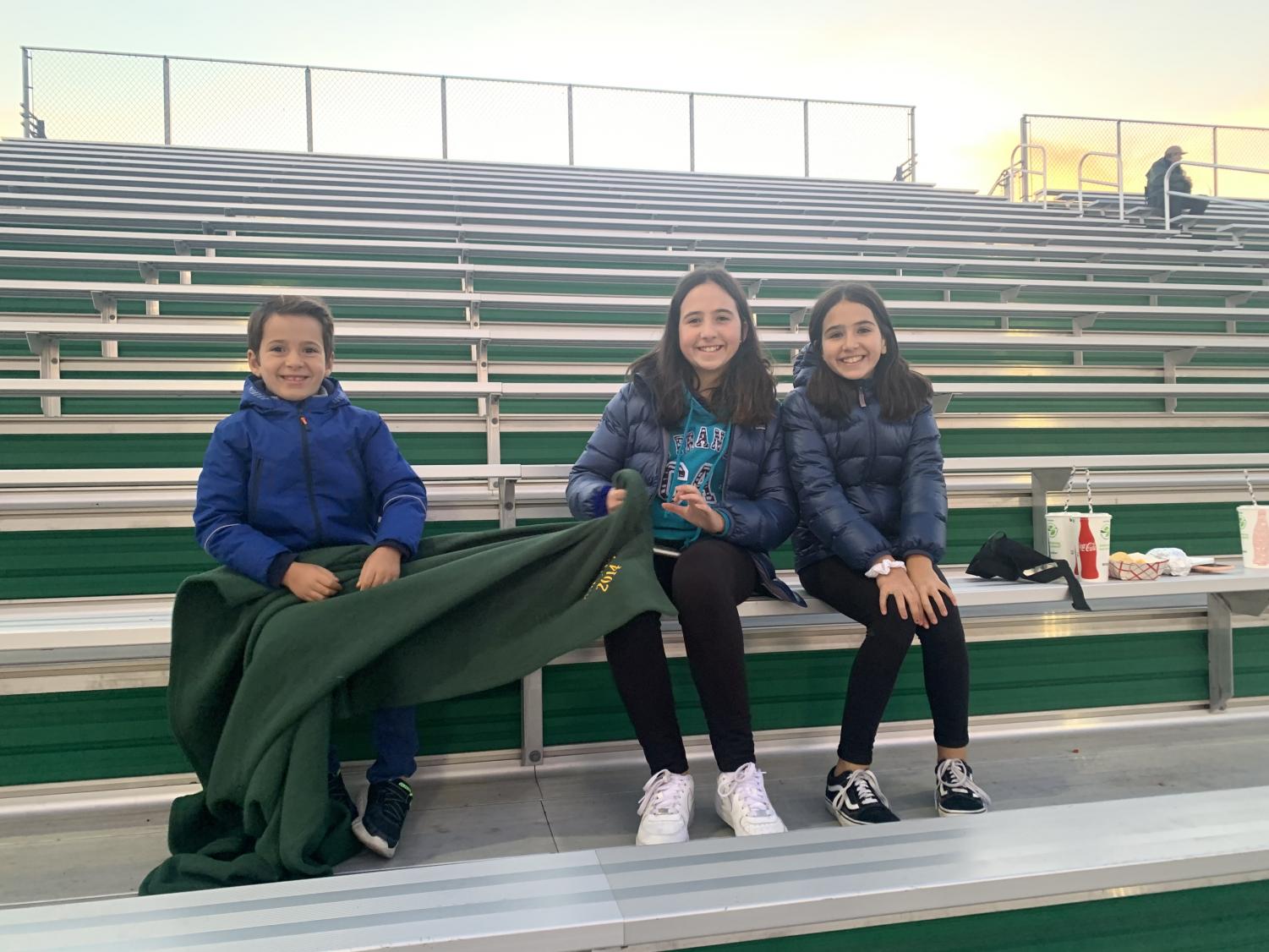 Señor Rodriguez taught for three years at Wooster High School before coming to Manogue. He explains how much he enjoys teaching at Manogue, saying "The best part … for me is the students … you can be tired and have a problem, but every student says to me 'Good morning!' and 'How are you!'. It makes me happy because it makes me feel like a part of this community after a very short time."
All in all, Señor Rodriguez has made a huge impact at Manogue this year. He's brought a more diverse culture to our campus and a humorous approach to the classroom.