Helping the Community, One Bag at a Time
Jenna Sterrett, a junior here at Bishop Manogue, has significant plans and is taking major steps to help the Northern Nevada community. Recently having directed and completed the Brown Bag Drive here at Manogue, she explains how she found out about the project. "There was this Manogue mom named Heather Sowen, and she does this project by herself every year. This year she really wanted to get a school involved," says Jenna. When Mrs Thoreson asked her if she would want to help, she jumped in with no hesitation. Getting started was difficult, says Jenna, "…we only had about two months to get everything going…talking to grocery stores to donate bags, getting the bags distributed, getting them on doorsteps." Grocery stores from around Reno donated around 2000 bags to support Manogue in the drive. By the end of the drive, with the help of her father Jason, the school principal Bri Thoreson, and a number of volunteers, Jenna had collected 350 bags full of food. "When me and my dad took the Uhaul truck and delivered the food, it filled me with so much joy to see the looks on the kids' faces when they realized that the food was for them," Jenna recalls.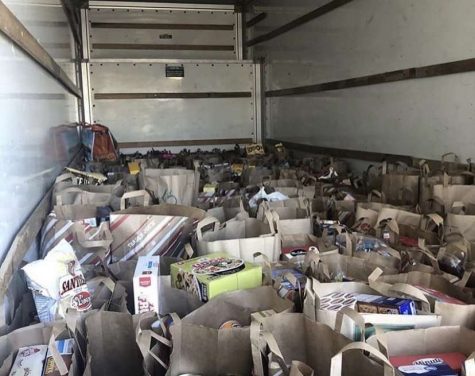 Along with being very involved in her community, Jenna is into theatre, music, and art. Her sophomore year, she played the role of Martha in Manogue's High School Musical play, and over the summer, she attended a two-week conservatory at the American Musical and Dramatic Academy in NYC. Currently, Jenna is preparing for a lead role of Heather Chandler in Heathers, the Musical, scheduled to take place in Carson City on March 20-29. She is also taking AP Art, and has a very intriguing AP concentration. "I go around town and I meet local homeless people, and I talk to them and get to know them and then I paint a picture of them like pop art style, telling their story in a unique way."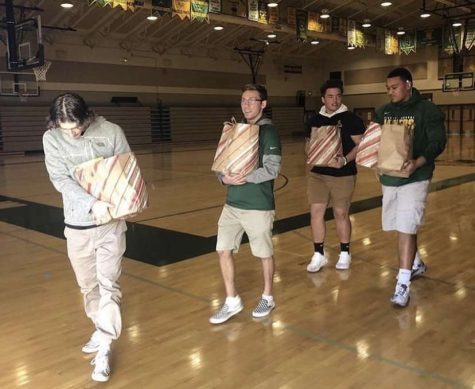 Although Sterrett views the drive as a success, she still has higher expectations for upcoming projects. "There's generally about a 20% return rate on the bags, but I want so badly for it to be higher," she exclaims. She also adds that not only did they have less than a 20% return rate on the bags, but during the sorting process after gathering all the food, only about twelve people showed up to help. "I think it had a lot to do with how little time we had to put everything together. I think if we got more people involved earlier on, the results would be so much better," Jenna suggests. Sterrett claims that in addition to doing the drive again next year, they also will be doing drives as needed, and is prepared for another request this spring.