Las Vegas Raiders Sail to Nevada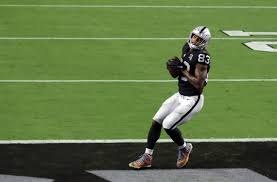 The Raiders football team have made Las Vegas their new home for the 2020-2021 NFL season. After spending 24 years in Oakland CA the Raiders have moved their base to Las Vegas Nevada. They left Oakland due to the city's inability to provide them with an adequate replacement for their old stadium. They were denied their request to move back to Los Angeles and in the end decided to go to Las Vegas. They are the first Professional football team to make Nevada their home.

The Raiders are one of the most successful teams in NFL history with three championships since their inception in 1960. They have made their presence known in LV by building the new "Allegiant" stadium, nicknamed "The Deathstar" for its dark menacing looks. They played their first match of the season against the Saints in their new stadium and gave it a fitting welcome with a 10 point victory. The Raiders were founded in 1960 as one of the eight original AFL(American Football League) teams. Since then they have given a good account of themselves with numerous victories and a trio of Superb owl victories. They have moved between Oakland and Los Angeles and finally, after many years of discussion, have made Nevada their home.