Returning to Sports: Is It Safe?
Is it safe to let high schoolers play sports this fall in the midst of coronavirus? Almost 100 student-athletes, parents, coaches, and family members stood outside the Nevada State Capitol building in Carson City this past Saturday in another Let Them Play protest in hopes of convincing Governor Sisolak that it is, in fact, safe. Among the protesters was myself, a senior and golfer, basketball player, and softball player at Bishop Manogue. Not only do I think we should return to sports, but I believe that some, if not most, of our seasons should have never been cancelled in the first place.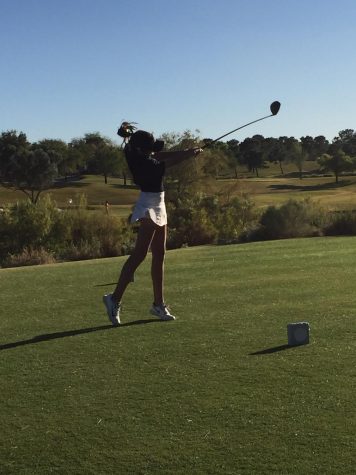 Many sports that are played in the fall are relatively easy to social distance: cross country, girls golf, tennis, etc. With the exception of volleyball and football, most sports that take place in the fall are almost completely contactless, and with a few guidelines implemented, essentially corona-free. The only problems that would be presented are the crowds and audience, but once again, rules and guidelines can be implemented to encourage social distancing. Furthermore, high schoolers (with the exception of those with underlying health issues) are the lowest at-risk age group for COVID-19, and have a survival rate of over 99.9%. Student-athletes who have high-risk family members or are at risk themselves should avoid playing in the interest of their health. However, students who can play should be able to.
Not only is it frustrating that our seasons have been postponed, but it is also irritating that our state leaders and representatives will not listen to us. On the Saturday that the Carson protest took place, our goal was to get our message across to Governor Sisolak, but the only people there to hear our voices were local news broadcasters. Even if we end up not getting our fall seasons, it would be nice if our leaders came out and at least just pretended to hear us out.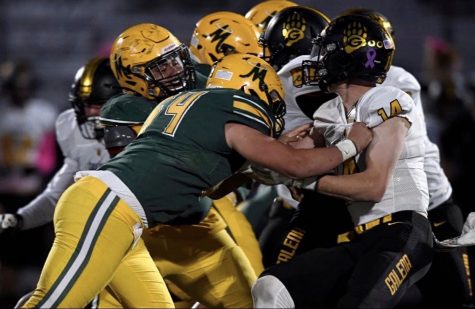 As a senior student-athlete with many friends in the same situation as myself, it is difficult to sit and silently watch as our last year of a real high school experience gets taken away against our will. With the correct, effective guidelines put in place, high school sports should resume as soon as possible in order to give seniors and athletes the experience we deserve.