Has Tom Brady Solidified His GOAT Status?
On the Sunday of February 7th, 2021, legend Tom Brady led the Tampa Bay Buccaneers to an impressive Super Bowl 55 win against the Kansas City Chiefs in his home stadium. With a defensive line with a target on Patrick Mahomes back, and receivers hungry for victory, Tom Brady led the pack in a 31-9 win in his first year with a new franchise.
Going into the game, everyone thought that Super Bowl 55 was going to be a back and forth offensive game. Statistics even had Kansas City favored to win it. But Tom Brady had different ideas as he led his team to a 31 – 9 point victory, giving him his 7th ring. This put him above the Steelers and his former team, the Patriots, in all time Super Bowl wins.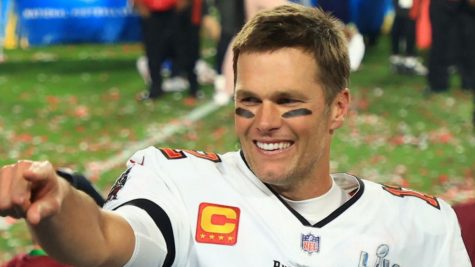 With the Chiefs missing both of their starting tackles, the Bucs defense was able to get through the offensive line with ease and pressure Mahomes almost the entire game. Mahomes had to scramble so much that he ran nearly 500 yards trying to avoid getting sacked. With all that pressure on defense, all Brady had to do was apply the pressure and score. And that is exactly what he did, twice with Rob Gronkowski and once with Antonio Brown.
After hearing the feud that happened between Bill Belichick and Tom Brady about who was more important in winning those championships, Tom let us know who really won all of those championships. Without Tom Brady, the New England Patriots finished the season with a 7-9 record with no playoff run. The Bucs, who haven't been to the playoffs since 2007, won the Super Bowl because of one change, Tom Brady. It is safe to say that Tom Brady is the goat and will be for a very long time.