The 2021 Manogue Football Season
The 2021 Manogue football season was an awkward year for everyone. First, all fall sports were postponed, and back in August, it looked like the Miners were not going to even get their season. Next, they were allowed to start practicing but could not play any games yet. Finally, they were cleared to have a short 6 game season as long as Covid allowed it.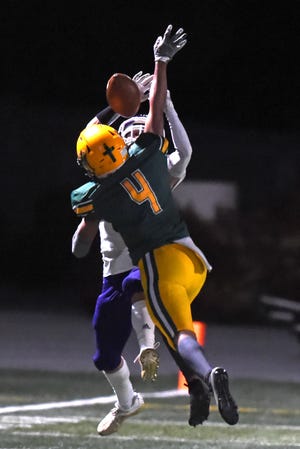 A normal Manogue football season starts with summer weight lifting in June and then transitions into summer and fall practices and scrimmages until starting games in mid-august. This year, however, they had a "modified" summer program, fall program, and began their normal season after Christmas, says Coach Tony Ghilieri.
This season went pretty well for the Miners. They finished 3-2 and missed one game because the other team had covid. Coach Ghilieri was pleased with how the season went because he didn't know if there would be a season, period. He also says that there is always room to improve on how we did for next year. Being able to complete the spring season was a "blessing" to him and he is happy the seniors, and all the players got their chance to play this year.
Covid affected the Manogue season in almost every way. The players and coaches had to adapt to their situations and had to have daily health checks. They had covid testing every Monday and only a certain number of players and coaches were allowed in the locker room at one time. They had to bring their own water, had a seating chart on the sideline, and had no busses to away games. "The biggest change for BMCHS Football and the biggest change that has affected every sport was there were no fans. Having no fans at the games was weird but it eventually came the new normal", says Coach Ghilieri.
Notable players for Coach Ghilieri this year include the entire team for their ability to adapt to these changes but also to the team captains. Drew Scolari, Cort Ballinger, Jon Brown, Mikael Schneider, Greg Watson, and Ashton Christiansen. These players were the leaders of the team this year and took the extra steps needed for Bishop Manogue to have a great season.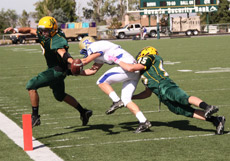 They all learned that nothing is guaranteed but that if the right steps are taken, anything is possible.