Clubs are Back (2021-2022)
Clubs are back at Bishop Manogue for the 2021-2022 school year. Covid-19 made 2020 a hard year to have any club meetings, and the threat of the delta variant is still there. Clubs are back and hopefully here to stay. Clubs at Manogue are divided into two categories: academic and social. Ms. Haeberlin-Cope is in charge of the academic clubs, which include the National Honors Society, the Academic Team, Speech and Debate, Model UN, Robotics, and more. Mr. Lazarek is in charge of the social clubs, which include the Baking Club, the Humanitarian Club, Squires, Sodality, and (best of all) the Pug Club. There's also clubs based around activities, such as photography, skateboarding, and gaming. There's even clubs for sports! The Bowling Club and the Lacrosse Club can get you PE credits for playing on a team. Being in a club is a great way to make friends who have the same interests as you and it looks great to colleges. The club fair will be held during lunch on August 25-26. Be sure to stop by and get the chance to see all of the amazing clubs before you sign up.
Correction: The Club Fair has been moved to Sept 1-2
About the Writer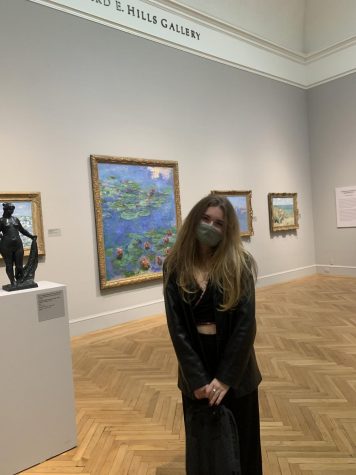 Baylee Brown
Baylee is a junior at Bishop Manogue. She just moved to Reno from the California Bay Area. Baylee looks forward to playing lacrosse at manogue this year....