Bishop Manogue Volleyball is back and it's looking better than ever.
Bishop Manogue Volleyball is back and it's looking better than ever. Manogue played their first match of the season on Tuesday, August 2nd. The match started at 6 pm and a handful of students, mostly upperclassmen, were out ready to show their Miner Spirit.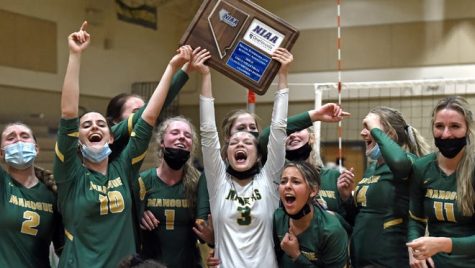 Normally, a varsity volleyball match should take about an hour and a half from start to finish. Manogue completely dominated Carson High school winning three straight sets and crushing their spirits in 45 minutes flat. The Manogue student section was one-fourth the size of the Carson student section and yet the noise level from the Manogue students was noticeably higher. Ayla Janiga, a varsity player, said, "It was a really good way for us to see where we are at and what we need to work on, a great start to the season".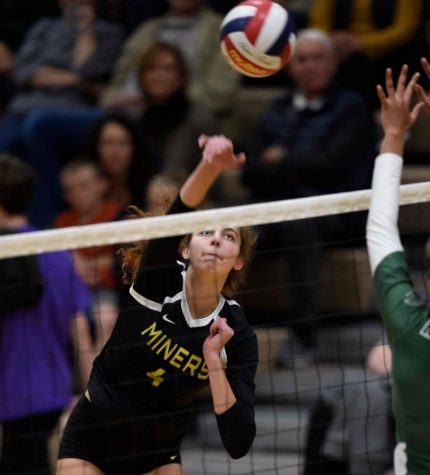 Manogue plays their next matches on Tuesday, August 31 against Douglas and Thursday, September 2 against Reno. Manogue students are ready to dominate the sport and have fun cheering on their Miners. The 2021 Manogue Spirit Leaders have even created new chants specifically for this year to fully show our Miner pride. Manogue is ready for the season to show off what they couldn't last year.
About the Writer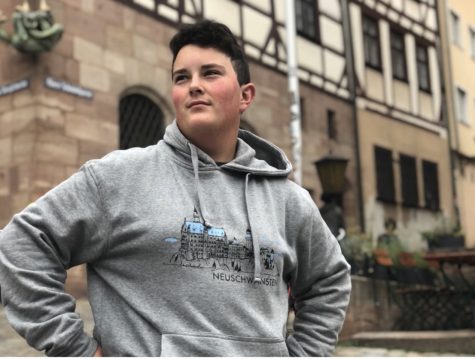 Carson Coleman
Carson is a senior at Manogue who has been on the Miner Detail Staff since 2020. He often writes about sports so if you enjoy sports you'll love his writing.