First Dance of the Year!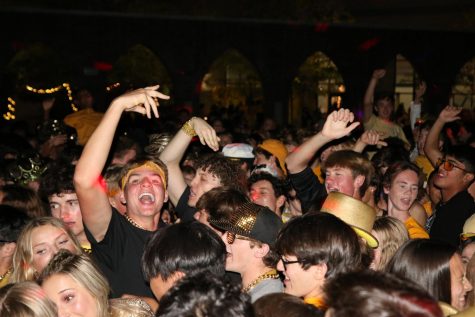 Bishop Manogue recently hosted the Welcome Back Dance two weeks ago. It was held in the front courtyard of the school and had a lot of students in attendance. I attended the Welcome Back Dance and I have a few things to say about it. The music was not very popular among the crowd, however.
The biggest issue was the music. The DJ was not the move because he was not playing the music people wanted. The music was just boring music from when we were like 10. The artists being played were Justin Beiber, Bruno Mars, Hannah Montana, and many other older artists. The DJ was not taking our requests because we kept asking for some newer music that we all like. An example of a request that was not played was a song called Love Sosa by Chief Keef. The DJ would play a song and switch it before the beat dropped. Music is a key factor for a dance and if you are not playing music everyone likes then no one will have fun.
Another factor was the crowd. I was in the middle of the crowd and it was chaos.There were about 600 students at the dance. Everyone was on top of each other and breathing on each other. There was room in the back of the courtyard but no one would move back there because everyone wanted to be in the front. If you were in the center you were being pushed around the whole time because of everyone being so close together.
The dance was decent but we need some better music for the next one. In the end though the dance was a good experience.