Harry Styles Debut Album Review
Pop sensation Harry Styles has been in the music industry for over ten years – starting his career on X-factor, then for 6 years being in one of the biggest boy bands of all time, then going solo and dropping two albums, and most recently announcing his third album, Harry's House. His debut album, which was self-titled, veered into a completely different territory from anything he had done with One Direction. Leaving the teen pop and surface level lyrics behind, Harry Styles dives into a deeper intensity of songwriting. Many of the tracks on the album were written while Styles was still in One Direction – when he was around 19 years old -, showcasing the emotional maturity and lyrical complexity Styles has been building up since his younger teen years, but was never able to express.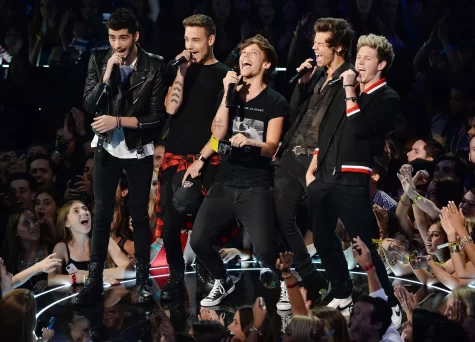 In One Direction, the members were pigeon-holed into images that they had to uphold and portray themselves as to the public: Harry the heartthrob, Niall the funny one, Zayn the mysterious one…etc. In his solo career, Harry is able to exercise his creativity and show off with personality and talent through his own music, unrestricted. The One Direction management suffocated the members and jammed them with work, so when Harry was able to freely make music, his true feelings and talent shine through. With several of the tracks being heavily influenced by the eccentrism of 70's rock, Harry Styles combines old and new, sprinkled with cryptic lyrics hinting at the experiences Styles has had throughout his life. In this album of discovery after One Direction, Styles showcases a new expanse of vocal range not yet explored.
The fourth track of the album, "Two Ghosts", is speculated to be about Harry's most famous ex, Taylor Swift. The heartbreak ballad opens up with the lyrics, "Same lips red, same eyes blue, same white shirt, a couple more tattoos." The references to red lips and blue eyes are clear innuendos to Taylor's famous image. When Harry was asked if the song was about Taylor in an interview, he dodged the question, saying the song was about how in relationships "sometimes things change, and you can do all the same things, and sometimes it's just different." Taylor and harry dated when they were still quite young, which resonates in the lyrics "we're not who we used to be" and "this was all we used to need." "Two Ghosts" is an emotional song about the heartbreak of maturing out of a relationship.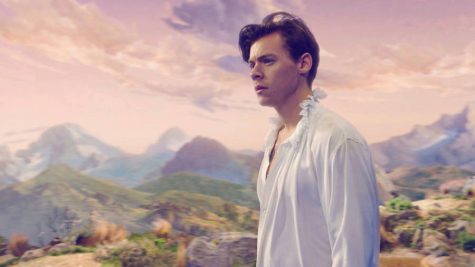 One of the biggest songs to emerge from Harry Styles is "Sign of the Times", which reached number one on UK charts and number four on American charts. Despite voicing that he'd rather fans interpret the meanings of his songs for themselves, Harry has confirmed that "Sign of the Times" was inspired by the state of the world and current events. The song has a slow build to the climax, throughout which the lyrics repeat sentiments such as "we never learn, we've been here before" and "you look pretty good down here, but you ain't really good." The song is a bittersweet ode to reform in our society before it's too late. Throughout the song, which is nearly 6 minutes long, the actual music only uses three chords – displaying Harry's ability to captivate his listeners with just lyrics. By using a simple melody without grandiose musical embellishments, Harry brings drama and emotion with his musical talent, blowing fans out of the water. "Sign of the Times" establishes Harry as a serious artist, differentiating himself from the stereotyped he accumulated during his time in One Direction.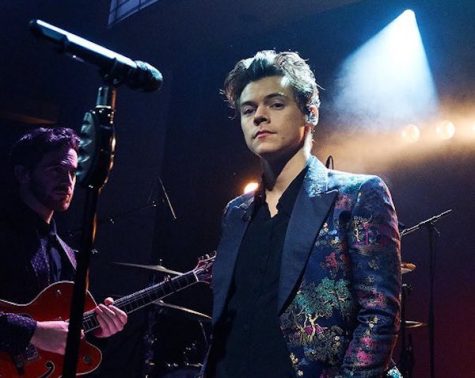 With such a strong debut album, Harry Styles proved himself as a force to be reckoned with from the start. His second album lived up to that standard, starting out at the billboard top 200 within the first few weeks of being released. With chart toppers like "Watermelon Sugar", which reached billboard number 1 for several weeks, Harry's widely known talent has earned him a spot as one of the most influential male artists of the 21st century. Because of the success his first two albums emassed, expectations are sky-high for Harry's third album. Harry's first single off Harry's House was recently released on March 31, and was a massive hit – it immediately topped charts, outselling all of his previous songs. Harry gave fans another taste of his new album during his Coachella performance singing two new songs, leaving fans and critics alike wanting more.