Varsity Girls Basketball Finishes the Season Strong, Decimating Reed
The Lady Miners are finishing the regular season strong, defeating the Reed Raiders 60-23 last night, February 8, 2023.
Manogue started the first quarter strong with the help of senior Chloe Pane, who scored several 3-pointers. By the end of the first quarter, the Miners were feeling strong, with a 17-1 lead.
The Miners continued their scoring streak in the second quarter, led by standout players Mila-Sarai Tau and Taua Puloka. Our girls went into halftime with a 27-3 lead, confident that they would take home a victory.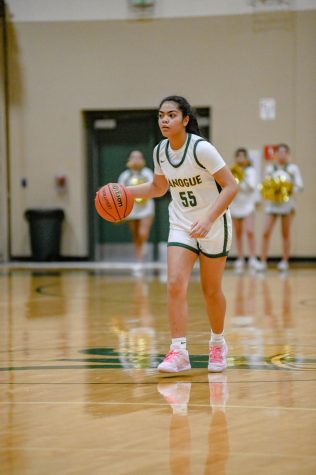 After an absolute blowout during the third and fourth quarters,  our Lady Miners ended the game with a score of 60-23. They are in the second seed for playoffs, and will play next week to defend their title as Regional Champions.