Grammy's Backlash: Does Harry Styles Deserve the Heat from Beyoncé Fans?
Immediately following Harry Styles' 2023 "Album of the Year" win, Twitter exploded with tweets from enraged Beyoncé fans who felt that she was snubbed and should have won. Even as Styles was giving his speech, members of the audience shouted protests, saying things like "Justice for Beyoncé" and "Beyoncé should have won." As Styles continued his thank-you speech, one of his sentiments added fuel to the fire of controversy surrounding him – "Things like this don't happen to people like me very often." After the speech, viewers took to social media to reprimand Styles for his comment, noting that white males win Grammys the majority of the time, and some even insinuated Styles was making a subtly racist jab towards Beyoncé after her loss.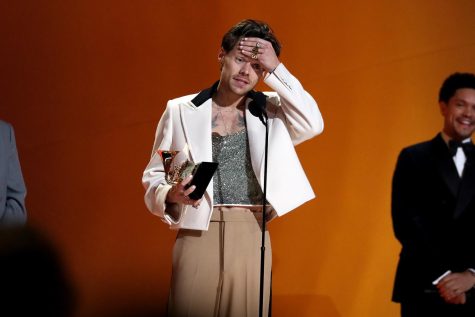 Statistically speaking, Styles' album Harry's House was largely more popular than Beyoncé's Renaissance – Harry's House was the second-most popular album of the year (following Taylor Swift's Midnights), and Beyoncé's Renaissance barely made it to the fifth spot. Styles' hit single 'As it Was' sold 757,000 copies alone –  and between the vinyl and CD version of the album, Harry's House amassed over 699,000 copies sold. Comparably, Renaissance sold around 350,000 copies. While Beyoncé's album was an amazing comeback, it would make sense that Harry took home album of the year because of how record-breakingly successful it was.
Turning to the controversy surrounding Styles' speech – Harry says that same line, "Things like this don't happen to people like me" at his concerts as well – what does he mean by that? Contrary to what was misconstrued after the Grammys, Styles was meaning he's self-made. "People like me" refers to the fact that when Harry signed up for the X-Factor 12 years ago, he had no idea what that would turn into. Styles articulated and explained what he meant better at the Brits the following week, saying he "recognizes the privilege" he has. He follows this by thanking the people who've helped him along the way, expressing to his mom, "I want to thank my mom for signing me up for X-Factor without telling me…" and shouting out his former One Direction bandmates, "I want to thank Niall, Louis, Liam, and Zayn…" to both of which he says "I wouldn't be here without you."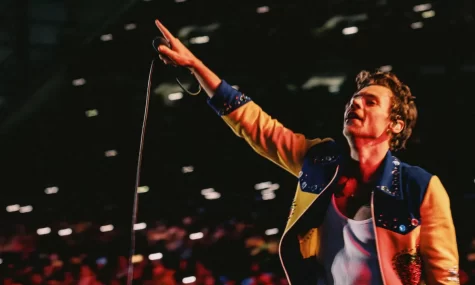 Though Beyoncé was definitely deserving of the Album of the Year award, it makes sense why Harry Styles won. Beyoncé recently broke the record for most Grammy wins, and fans of her and Styles alike are excited to see what next year's awards bring.