Little Hands, Big Hearts
For two years I had been waiting to return to my second home, Amedzofe, Ghana. In spring 2019 I made my first trip to an orphanage there and fell in love with the people and culture. Due to COVID-19, however, my trip back was postponed a year. I grew more eager as the final weeks leading to the trip crept up. On March 26, 2021, it was finally time, and I can happily say it was not a disappointment. Going on these trips to Africa is an experience that has changed my outlook on the world for the better, and I believe it could do the same for other young people.
Volunteers for International Medical Aid (V.I.M.A.) is a non-profit humanitarian organization founded by Francis Agbemafle. Francis was an orphan himself who grew up in Amedzofe, Ghana. During his younger schooling years, he met a lady who had traveled over on a mission trip. She began to view him as a son and wanted to give him a better life; eventually, she could bring him to America for better opportunities. During his later years in college, Francis felt something missing from his life. He went to a priest for consultation and guidance. The priest suggested he go back to his home country to help kids who were like him. He took the advice and years later his home orphanage was getting visitors from America three times a year.
One of my family friends, Jimmy Gleich, has been part of V.I.M.A, for years and leads almost all of the trips. One year I decided to go with him on one of the trips to experience what Jimmy had been telling me about it for years. When I stepped out of the van and into the village was immediately overcome with a feeling of happiness and love that never left me. I yearned to go back, and finally, three years later, I did.
After two days of flying and van rides, I made it. As soon as we stepped out of the van and into the home, the children rushed to us, giving us hugs and refusing to let go of our hands. Jonas, an 11-year-old boy I became very close with last time, came right to me and gave me the longest hug. Two years had passed and he still remembered me. Words alone cannot express the joy I felt to see him and the emotion that overcame me when I got to see him again. Another little boy, Steven, who is ten years old, came running up to me yelling, "Ellie! Ellie!" as he jumped into my arms. Holding him gave me a sense of home that nothing could ever compare to.
On each trip down there, the visitors have a special project to help improve the orphanage. My first trip was building a classroom, and this trip was building a garden. Right behind the orphanage was an empty plot of land that had become a wasteland. With wild plants and trash everywhere, it was going to take a few days to clean up so we could get started. Once the area was cleared out we built a fence around to keep goats out, then plowed the rows for crops, began planting and installed an irrigation system. This was a very big deal for them because it is going to save them a lot of money and they will no longer have to waste days, and gas, driving into town for food.
We also had one more special project for this trip. One of the other travelers, Emily, worked as a nurse in Portland and offered to set up a nursing clinic. Her hospital had generously donated insulin and first aid supplies. We hosted it at the local clinic in Amedzofe for about 25 nurses around the Volta Region. We gave out the supplies and demonstrated how to use them while Emily taught western medicine practices.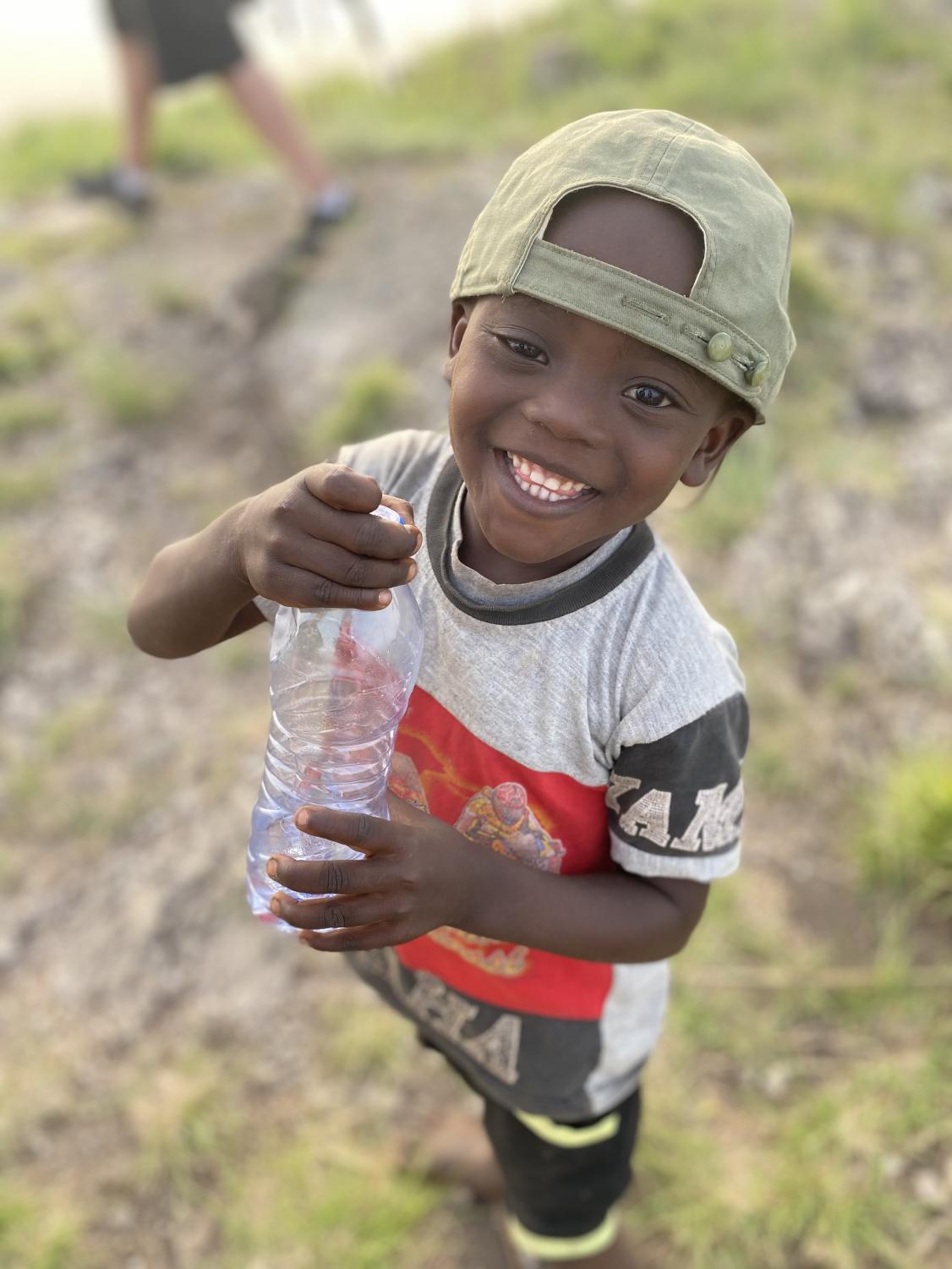 While the work we do down there is an incredible and important part of the trips, it's the people who make the trips so remarkable. The staff who work in the orphanage and help the visitors acclimate are the reason it feels like a home to me. It is their culture to be kind and honest workers, but the staff at VIMA is beyond that. From the moment you land in Ghana to the moment they drop you back off at the airport, they are always with us helping in every way they can. Many of them have become my family and I still keep in communication with. Every night after the children fall asleep, the visitors and staff stay up talking and playing games; because of this, I got to know them on a personal level. We would have dance competitions, play Uno, Jenga, and big booty. We compete and play as a family would. At the end of each night though, after all the games and jokes, we would all sit down together and just talk about the day, the kids, and how grateful we were for all of it.
Going on these trips is an experience that I would never give up for anything. People always ask me what my favorite part of the trip is and there's no one answer. I love playing soccer with the kids and having them teach me their games. I love working on projects and watching the effects they have on people. I love going to their ceremonies and being taught their culture. I love going on adventures and being with the local people. I love all of it. If there's one thing I hope is taken from this article, it's that no one should skip an opportunity to go and experience the country, culture, and people for themselves.
Leave a Comment
About the Contributor
Keely Sexton, Staff Writer
Keely Sexton is a junior at Bishop Manogue. She has two obese dogs, a rottweiler and a doberman, that she adores. She also enjoys playing tennis.