Recent Flooding at BMCHS Sparks Heavy Classroom Relocation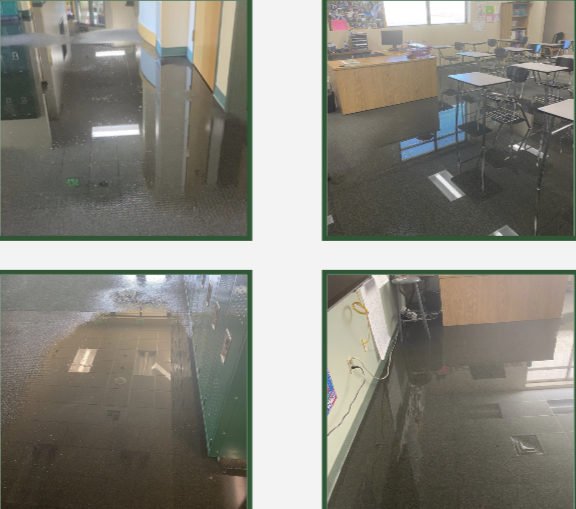 Due to the recent flooding that took place, the BMCHS administration has made a plan for returning to online school that involved relocating many classrooms to odd locations and completely altering the bell schedules' day to day.
Many classrooms were affected by the water damage that swept the school from August 28th-31st, and there will be repairs continuing on them up until the end of the semester in December. In spite of this many classrooms have been relocated, such as the religion classrooms and many other classes in the science wing of the school. All the religion classes have since been moved to the St. Rose of Lima church across the street from the school, and some classes have even gone as far to be moved to the baseball facility. Many classes have also been moved to the Knowledge Center and other available  locations across the campus.
In addition to these changes, there will also be no breaks and the passing periods have been changed to 8 minutes to allow students to have time to travel from odd parts of the campus to others for their classes. This flooding has not only effected the building but the students as well. Junior Ella Morrow said: "I am kind of nervous if I am going to have enough time to go all the way out to the baseball facility in 8 minutes, and in the winter that will be especially hard."
Administration has stated that they will move classes back into their respected classrooms as it becomes safe, and they will continue to give updates through the Weekly Wire.