The Biggest Little City Presents… Balloons Soaring in the Air?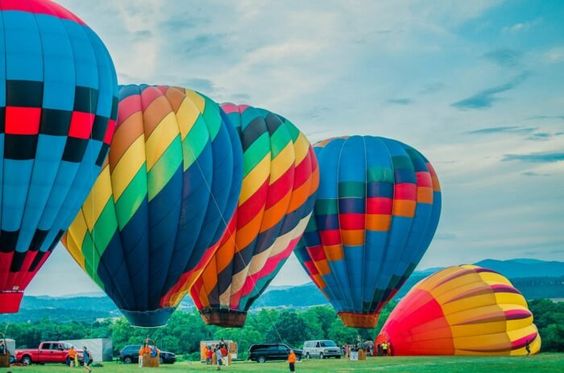 The 41st annual Great Reno Balloon Race is back in town and has officially commenced! From the precise, ethereal art of the hot-air balloons to the unreal sunrise, this hot-air balloon race is one that you simply can't fathom missing. This free, memorable event will only be in Reno for a limited time. Starting Friday, September 9, through Sunday, September 11, 2022, from 3:30 a.m. through 11:00 a.m., at the Rancho San Rafael Regional Park, stands this hot-air balloon showing in all its greatness.
Some special hot-air balloon shapes that'll bring this show to life that were mentioned to make an appearance include Darth Vader, UFO and Billy the Kid. One attendee had described her experience as "The best way to start the morning in the most simplistic, breathtaking way possible." This space is family friendly, tourist attractive, and an amazing place to connect with your city and all those around you.
Prepare to be enthralled for what is yet to come in the upcoming shows! This event is likely to continue to hold reign over the title of being the world's largest, free hot-air ballooning event. Bound to not only exhilarate those who attend, but to display never-before-seen attractions. It is an event that will definitely never be empty, bore those who attend or attract tumbleweeds. So mark your calendars and stop on by, as this event is only on for a limited amount of time, once a year, and in all its glory, very much worthwhile!