Safe Trick-or-Treating in Reno, and Where to Find it.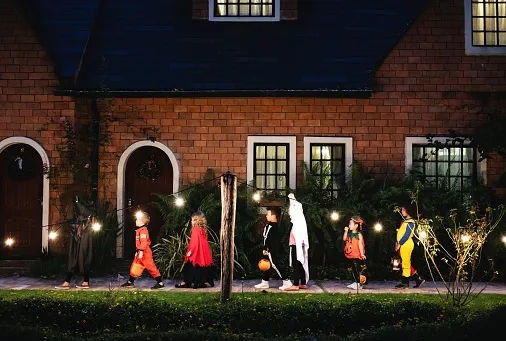 Safety is a top priority for parents when taking their kids trick-or-treating, but in a city like Reno, it is hard to find streets without traffic and people that are passing out candy. A safe option for Reno's residents is Marshe Avenue, which is holding a safe trick-or-treating event for kids and parents. The idea behind the event is to walk through the streets without having to worry about all of the challenges on a normal street, since it will be blocked off to drivers. This event is happening Monday Oct. 31, from 4:30 to 7:30, starting at the National Museum of Art, and ending on Sharron way.
"Safety is my biggest concern when it comes to my kids, and trying to trick-or-treat on busy streets with young children is stressful," said Amy Smith, a mom and local resident in Reno. She looks forward to feeling the safety of having the streets blocked off, and hopes that Reno will continue this in the future.
The event organizers plan on hundreds of families coming this year, and the homeowners on the street are going all out with decorations and activities for the kids. This is a great event for families of all ages- especially the trick-or-treaters!