This past Friday, October 20, Bishop Manogue Football triumphed over the Damonte Ranch Mustangs. The win cemented Manogue's place in first seed going into playoffs, as well as being the seventh straight win for the Miners. The final score of this last league game was 45-18, giving the Miners a 7-2 record overall.
Standout senior offensive players Ben Scolari (#8), Jadyn Buckner (#21), Cody Fleischmann (#24), and Carter Eck (#84) led the team with the most touchdowns this game. Jadyn Buckner and Cody Fleischmann both scored two, and Ben Scolari and Carter Eck both scored one. Assisting in the defeat of the Mustangs, senior Takeo Cervantez (#80) scored 5 kick points and sophomore Kyle Nelson (#42) scored 4 kick points.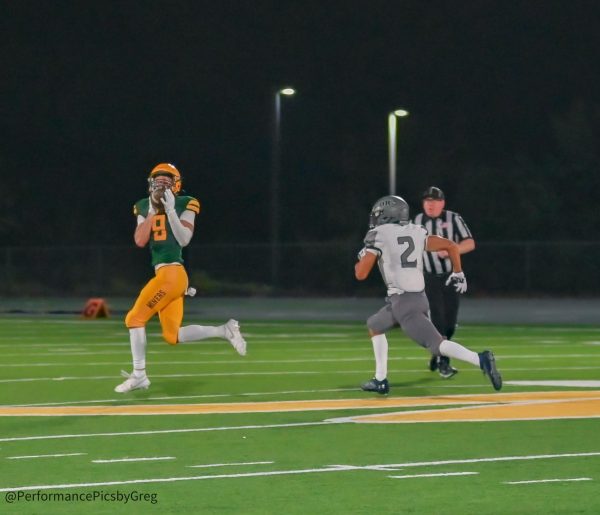 Standout defensive players with the most total tackles of the game include senior Salesi Manu (#6) with eleven, as well as junior Ethan Connors (#45) and seniors Marrio Williams Jr. (#9), Gio Granata (#33) and Tony Carmella (#19) with five each. In total, including every player, Bishop Manogue football had 25 solo tackles and 45 assisted tackles for a total of 70 tackles this game.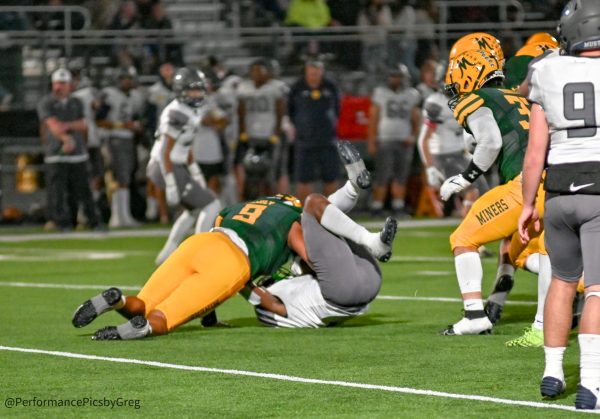 The first game of playoffs for Manogue is slated to be played on November 3, opposing the winner of the Reno vs. McQueen Game this Thursday, October 26.