Spice Up Your Summer with these Events in Reno-Tahoe
From attending Night In The Country to see iconic country artists sing the night away, to enjoying a warm, relaxing night at Emerald Bay, there are countless things to do in the Reno-Tahoe area during summer! The area is full of not only natural beauty, but countless events and activities for everyone to enjoy, especially during the summertime!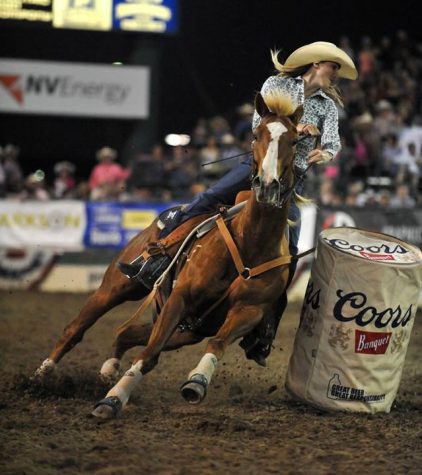 One event many Reno natives enjoy is the Reno Rodeo. The Reno Rodeo is an annual rodeo that celebrates the country culture embodied by Nevada. It is simply a must-see event if you live in Reno or are visiting! The food is incredible, and everyone is in high spirits. If you are looking for a high energy event to attend, with spectacular entertainment, and a memory that will last a lifetime, make sure to stop by the Reno Rodeo! This year is the 100th anniversary of the "Wildest, Richest Rodeo in the West" so it is not something you want to miss out on! The Rodeo kicks off on June 19 with the annual concert featuring headliner, Chris Janson, and special guest, Tyler Farr. The next day, Xtreme Bull Riding takes the arena by storm to start off the cowboy competition. Finals night will conclude the Rodeo's momentous year on Saturday, June 29, as the best cowboys come back to compete for the title in their event: bull riding, team roping, tie-down roping, saddle bronc riding, steer wrestling, and bareback riding.
While the food at the Reno Rodeo is absolutely incredible, if you are looking for some of the best food Reno offers as a whole, you must visit Food Truck Friday! Food Truck Fridays are the highlight of summer in Reno for many people, and it is easy to see why. Located in Idlewild Park along the Truckee River, it is an amazing place to go with friends to have a good time. The food served here is some of the best food Reno has to offer, but it is a limited time event and only occurs weekly in the summer. If you are looking for something fun to do with your friends on a Friday summer evening, and you happen to have an appetite, consider driving down to the river to satisfy your carb craving. Enjoy the sunset, food, and good company as Reno displays its unique offerings. Look out for these popular trucks: Battle Born, Godfather, Fuego Habanero, and Paisan's Old World Deli!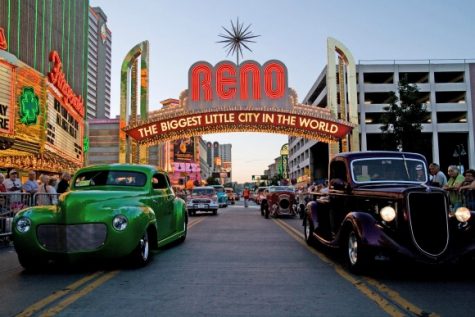 After a fun night at the food trucks, you might consider taking a short drive up to Sparks to catch a glimpse of some of the finest automobiles in the area! People from all over the country drive their classic cars to be a part of an incredible event in Reno: Hot August Nights. People can sell, drive, and trade their vintage cars at this massive event celebrating the past and present. It is open to the public and very interesting to observe the cars either restored to their classic glory or modified for a more modern look and feel. All of the cars have been given a lot of time, care, attention, and money by their owners that are happy to show you what they have worked so hard on. It is fun to see all of the vintage cars that have shaped the silhouette of the modern car. The dates for this unique event are August 6-11. Some of the hot spots to check out are: downtown Reno, the Nugget, the Atlantis, and the Grand Sierra Resort!
All in all, Reno is the place to be during the summer. There are endless amounts of things to do, with friends, family, or even by yourself. A few other things to do are enjoying all Lake Tahoe has to offer: from spending a day at Zephyr Cove to paddle boarding in Sand Harbor to hiking Cave Rock, there is no shortage of outdoor activities to enjoy! Additionally, do not forget to check out the Lake Tahoe Shakespeare Festival (July 5-August 25), Harvey's Summer Concert Series, Reno Art Town, and Truckee Thursday! Enjoy your summer, you certainly will not be bored with all the Reno-Tahoe area has to take advantage of during the upcoming months.